What is Lesson Pix?
Lesson Pix an affordable, versatile and wonderful resource for creating custom printable materials. I love this website and have used it consistently for teletherapy since the pandemic began. I use it to create visual supports, power point social stories, games, schedule boards and much more!
Lesson Pix includes 40,000 symbols and gives you the ability to also upload your own photos. The website also includes over 500 templates.
Lesson Pix is a paid subscription that can be used individually or as a group. 
To learn more about Lesson Pix, click here.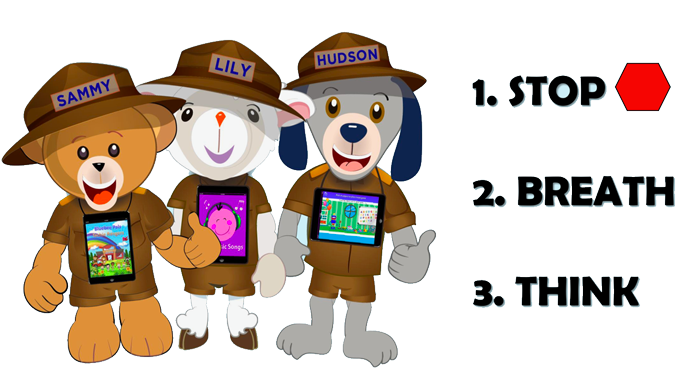 Lesson Pix and Bluebee Pal 
Now that you learned all about Lesson Pix, let's talk about how Bluebee Pal can join the fun!
Here are some quick tips!
Download a Lesson Pix game and have Bluebee Pal take turns with the spinner

Make a story about Bluebee Pal

Make a communication board to go with the free ebook, Bluebee Pals and the Techie Rangers here.

Upload a picture of Bluebee Pal and create schedule with Bluebee included.

Connect Bluebee pal via an AAC app and give Bluebee pal voice output. The Bluebee Pal can join in and have conversations with your child/student via teletherapy. For more information about connecting Bluebee Pals via AAC apps, click here.

Create a Bluebee Pal board game via Lesson Pix by uploading pictures of Bluebee Pal! 

Play a describing game by making a communication board of different adjectives (big, soft, little, cute, etc.) and play "Tell me about Bluebee Pal"

Create a sequencing board for Bluebee Pal! You can read, play, or even dress up Bluebee Pal!

Download "having a conversation pdf" book via Lesson Pix and practice with Bluebee Pal!

Make a word wall of key core words to practice with Bluebee Pal. For more information about making word walls, click here.