App Reviews with Hudson the Puppy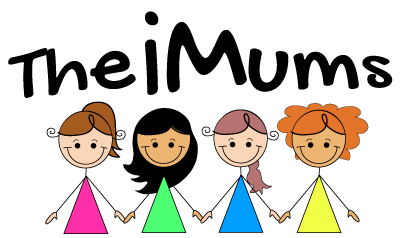 Featured App Reviews By: The iMums
Alison from The iMums has been using Hudson to interact and play with her son. Here are just some of the neat apps we've managed to explore with our App Crusader friend Hudson the Puppy!!
---
Playing with Hudson Puppy can be dirty!  My son has gotten him a little dirty a few times – we either use a baby wipe to wipe him off or a spot of blue dawn and a tiny bit of water.  Due to the electronics – Hudson should not be submerged or go in the water.
We read to my son every night before bed – and have started using Hudson Puppy to read to us before bedtime using the "autoplay mode" of some story apps with Bluebee speaking as the voice.  My son loves to snuggle him while we sit in the chair listening to the story and at times interacting with it.
The Berenstain Bears' BIG Bedtime Book by Oceanhouse Media
When Mama and Papa Bear go out for the evening Brother Bear, Sister Bear and Honey Bear are in good hands, as their favorite babysitter Mrs Grizzle looks after them. Mrs Grizzle always has a good bedtime story to tell, each one is her own unique take on a classic fairytale. Each tale is a story within a story, as you hear the tale of the bear cubs' evening and you hear the bedtime story Mrs Grizzle tells them.  Read the full review
---
My toddler loved watching April the Giraffe – so I knew I had to introduce this app which was a favorite of my older son when he was little.  This is an app where we had Hudson help us do the different "routines" and practice counting! My son holds Hudson Puppy and the two of them work on the different routines and get ready for bed.  This is a great app to encourage kids to clean up their toys, and getting ready to snuggle into bed.  Bo's Bedtime by Netherland's based Heppi Apps is their second universal app (and also available for Android) featuring the lovable giraffe Bo!  In this app, Bo is getting ready for bed and starts his nighttime routine which features cleaning up toys, sorting his dirty clothes, taking a bath, brushing his teeth, picking out pajamas, finding his lost teddy bear, hearing a bedtime story and finally goodnight kisses.  This is a great app for practicing bedtime routines, sequencing, fine motor, listening and visual matching skills.   Read our full review
---
Butterfly Kisses is an adorable interactive book app based on the print book of the same name by Australian author Cathy Lane. The illustrations have been completely re-done for the app and are based on paper sculptures. The app has 'Read by Myself', and 'Read to Me' options. It is narrated by Australian actress Tracy Mann, with word highlighting as it is read. Background noises and animal sound effects can be switched off in settings. The app is totally child-friendly with no external links, adverts or in-app purchases.  Read our full review 
---
Twinkle Twinkle Hear My Prayers is the third children's book app for iPad and iPhone from author Alexis Purcell, joining The Turkey Who Forgot How To Gobble and Twinkle, Twinkle Nighty Night.  The app also includes a song,  information about the Five Finger Prayer, and a simple game- spelling "peace" using lettered stars. It story has optional narration, there is no word highlighting as it is read. It includes no adverts or in-app purchases, external links are in a locked parents area (with a gate that requires division skills!). The story is accompanied by calming music, which can be switched off on the home page. It is a very calm, relaxing story. It's night time, the fireflies and stars are out, and a little girl named Leni is getting ready for bed. Leni is saying her prayers as she prepares to go to sleep. The story is told in rhyme, and Leni's prayers are sweet and simple, giving children ideas on how they too can talk to God in their prayers.  The app uses the five finger model to teach kids about prayer. Read our full review 
As a mom of a toddler, who is enamored with cars we are slowly introducing an iPad. With my older son we introduced the iPad around the age of 3 and naturally my younger son has been interested in seeing more.  There are so many apps on the market, it can be hard to decide what is appropriate for a child and what is not.  Below are some of my kids favorites.
Reading is a fun thing for my toddler to do on the iPad.  Usually we pair Hudson Puppy from Bluebee Pals to the iPad and he can either read the story to my son via narration while my son turns the pages and interacts with them or I can sit with him while we read the stories.
---
Planes, a universal app was written by Byron Barton was published by  Oceanhouse Media and Harper Collins is a wonderful way to introduce your child to a variety of planes ranging from seaplanes to crop dusters and jet planes.  Objects within this interactive book move with a touch of the finger allowing your child to move around the people in the plane, move the clouds and landing the seaplane.  The app features  word highlighting during the read it to me mode, animation and movable objects as well as background audio for each of the scenes within the book.  The navigation in this book app is via arrows, not a swiping motion due to  the movable objects within the pages.  Children can practice naming the objects in the app, flying the planes, moving the clouds and listening to the narration.  Read our full review, my older son loved this app and my toddler does now too!
In the true tradition of Oceanhouse Media book apps, Dr. Seuss's ABC is a rich, engaging, vibrant rendition of the book.  The graphics are brightly animated and encourage the child to touch, tap and repeat. The children can hear or read the little vignettes associated with each letter of the alphabet and are encouraged to seek out hidden words and stars that lead them to alphabet game play. I suggest this book for younger children or those just beginning to learn to read.  Read Lisa's full review
Nighty Night Construction Trucks is the 4th Book app for young children from author Alexis Purcell. Her previous book apps are: The Turkey who Forgot How to Gobble; Twinkle, Twinkle Hear My Prayers and Twinkle, Twinkle Nighty Night.  Nighty Night Construction Trucks is a sweet and simple bedtime story for little truck lovers, and includes 'read by myself' and 'read to me' options, with word highlighting as it is read. Page turning is via tapping on a  arrow and a page navigation guide makes it easy to revisit favorite pages. Nighty Night Construction Trucks is a sweet and simple construction themed bedtime story. It's truck theme is sure to be a hit with many young children, and it has a nice calm, peaceful feel to it, making it a great bedtime story for the under 5s.  Read the full review
Adorable Elmo and his Sesame Street pals are the stars in the latest pop -up storybook app from Story Toys. The app is presented as a pop-up book that the child can explore, with interactive elements and sound effects on each of  the 15 pages.  An adorable pop-up storybook featuring Elmo and friends with fun interactive elements. Our favorite features are the fun interactions that only work after the narration is finished, Elmo as the narrator, the 3-D effect and the sweet and simple message.  Elmo Loves You is sure to be a hit with all young Sesame Street fans.  Read the full review
Night Night Train by Jeremy Horton is a universal app for iOS designed for toddlers, preschoolers and others who like to have a routine for bedtime.  This app is bright and colorful and as the different passengers are picked up  and dropped off the pace of the app slows down to encourage your child that bedtime will be soon.  The app features an adjustable length (10, 15 or 20 minutes), musical soundtrack as well as narration in English.  The app features a countryside with a driver Wolfie going around to pick up the different animals and bring them home safely.  Wolfie provides an ongoing narration throughout the app as well as driving the train and says polite hello and goodbye to all the animals boarding.  Read our full review
One Present, Please by Rain Boot Media LLC is a universal app for iOS which has seven days of holiday fun that culminate in opening a new present each day with a gift.  This Christmas themed app includes an original, interactive storybook which includes a storyline about why Jake feels he should open the present and then the challenges he must complete to accomplish them.   The story features beautiful illustrations with a young Jake who has beautiful blue eyes and a grin as he tries to bargain with his mom to open a Christmas gift.  The app also has you searching for objects like a "pear on a chair" or a "fish on a dish" to find the first gift.  Read our full review
PhotoTales by Tho Pham is an app for iOS which allows your family to customize a story with your photos and images based on the text provided.  For the purposes of this review, I looked at "A Happy Day in the Zoo" which I customized to be about a recent family trip to the zoo using included images and my own personal photos to make the story more interesting and help to engage my son.  The first time we created the story, my son and I did it together using photos from my iPhone to pull into the book.  We completed it together and then saved it off to our computer.  The second time I did the same book, I was planning a trip so I re-did the book and left it to be read at bedtime.  Once you have created the story you "own it" and can restore it by tapping on it within the app.   The app allows you to change key words in a story to personalize it which range from name to specific word phrases.  In addition you can change the background color, crop photos, draw on photos and stamp icons as well as change font, size and color.    Read the full review
If crayons came to life, what would they do?  What would be on their minds?  What would they talk about?  All the Different Colors by Jean Ruth and Merripen Press imagines that scenario.  It focuses on the color Gray.  Every other color in the crayon box has been used except for Gray.  This makes him feel quite left out and invisible until one day when he finally gets picked and used for a very special purpose. The story opens up as the crayons wake up early in the morning.  They are all inside a crayon box eagerly waiting for their boy to come and use them.  I love how the author gives crayons faces and personalities of animals that represent them.  Gray is a timid mouse, Green is a crocodile, Blue is a bluebird, Yellow is a duck, Red is a ladybug, Pink is a flower, and Orange is a Tiger. The colors talk about the things they have made with the boy.  Green is the one that has been used most and sure enough, when the boy comes, he chooses green first and begins to create a drawing of a Stegosaurus enjoying a sunny day.  One by one the colors get taken out of the box and used until only Gray and Red are left inside.  Gray was sure he would remain inside the box again, but to his delight and surprise, Gray gets picked and all the colors cheer for him.  Read the full review
Boy and the Seagull is a charming story of a boy and his friend the Seagull. This app is great for children under 5 and easy for little hands to use.
The story begins in a beautiful coastal town where a Seagull and his seagull friends live. One day, the Seagull saw a small boy looking at him through a window and so it flew down to the boy. Their friendship grew stronger from that day onwards. One morning, the Seagull visited the boy and told him he was leaving for Seagull Island. Because the boy could not fly with him, the Seagull told the boy to use his mind in order to imagine the journey to the island. Through a series of fascinating encounters the small boy meets underwater friends on his quest to the island.  Read the full review
Get your 1st, 2nd or even 3rd Bluebee Pal Today!!