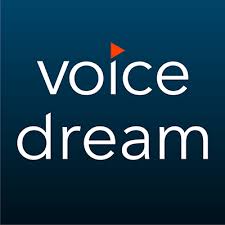 Voice Dream Reader App is a convenient and accessible reading tool that can be downloaded at an affordable rate. With advanced text-to-speech and a highly configurable screen layout, it can be tailored to a variety of reading styles from completely auditory to completely visual, plus synchronized combination of both.
I downloaded Voice Dream Reader and immediately began using it with both the prestored content and my uploaded files. With my background in language and technology, thinking of ways to use this app was endless! However, even without a background in technology, the directions are easy to follow, and I found the app user friendly.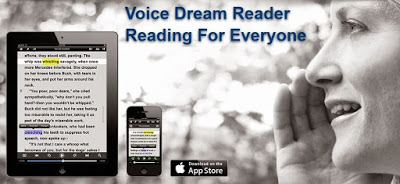 The app comes with a standard US
voice. I decided to download the additional Salli voice for $4.99 
because I found the voice more realistic and I enjoyed the varied intonation.
However, there is no need to purchase additional voices since the app comes
with a standard US voice(choose male or female).
      Here are two ways to use this inventive app with your Bluebee Pal!
      Read a story!… Download a pdf and adjust the rate of speech so that the Bluebee Pal can read the story. You can pause and play the app at your pace to ask questions, encourage comments, etc. There are many children's books online that be easily used with Voice Dream Reader. I found a pdf of the text version of Brown Bear Brown Bear, What do you see? by simply searching "Brown Bear pdf".
       UseVoice Dream Reader and Bluebee Pal during show and tell!…. Encourage your child to tell you about their desired
"show and tell" object through speech and/or aided communication. After you or the child writes about their show and tell object, convert the file (e.g. from Microsoft word) to a pdf or download it to the various websites that are compatible with the Voice Dream Reader. For myself, I emailed the pdf file to myself and then opened the file via Voice Dream Reader on my phone or iPad. Once I opened up the file in Voice Dream Reader, I began using it immediately. This exercise can be used for a varietyof students including those with limited verbal abilities, individuals who are shy or have social anxiety or who want to be creative in their presentation!