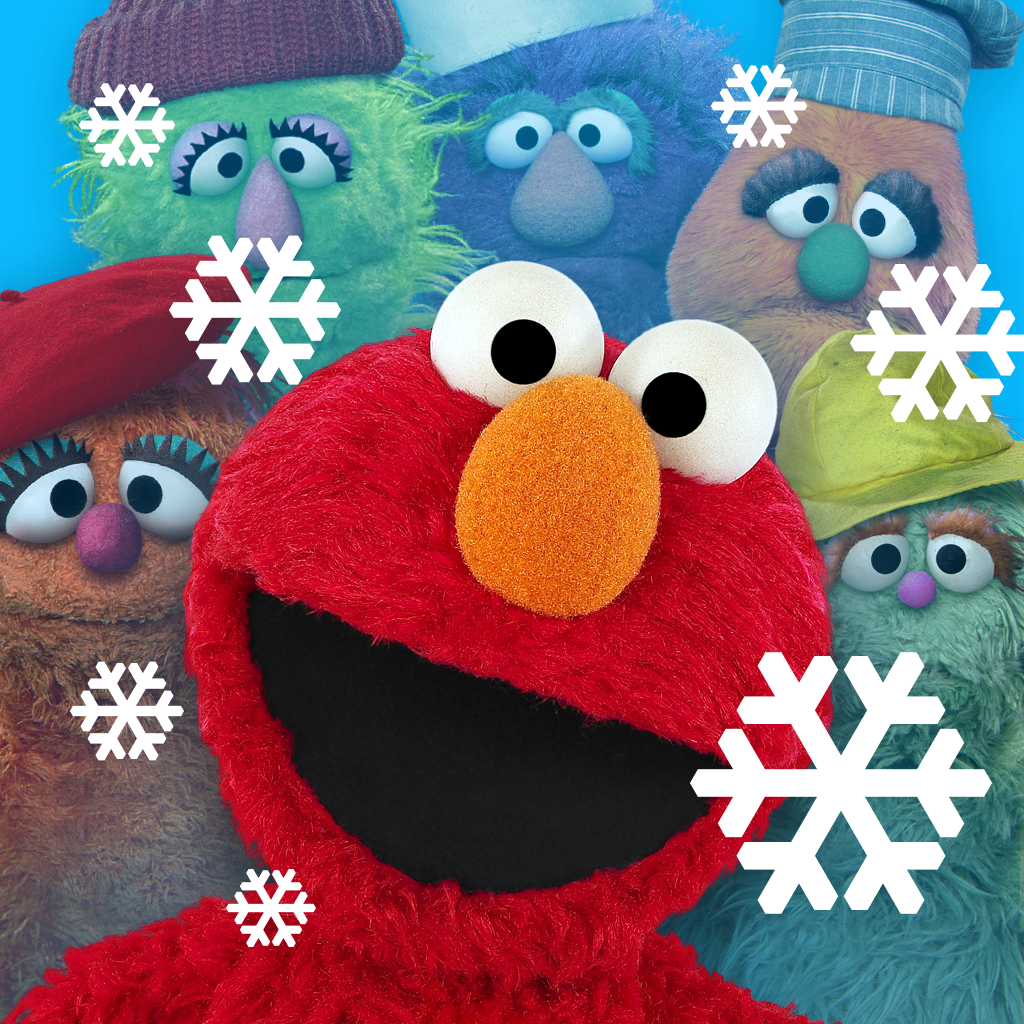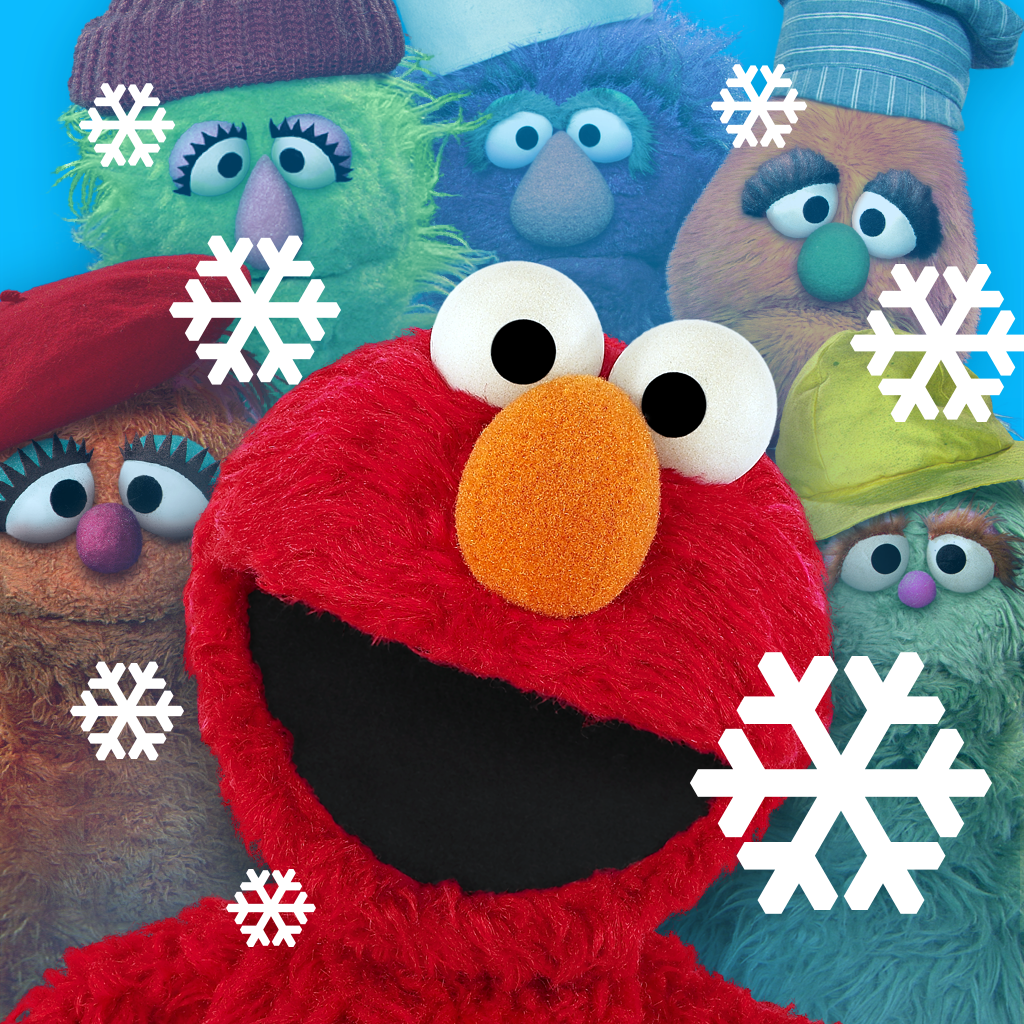 Celebrate Christmas with Elmo's Monster Maker! What child doesn't like Elmo? He is lovable, cute and animated. Elmo is also friendly and funny, which makes kids giggle with delight. In this app, there is a variety of Christmas and holiday-themed features to decorate your monster, but the best part of the app is how the user interacts with their own creations. The app opens up with a child's favorite monsters in all different colors!
The monsters have no facial features though! You need to help this monster add eyes, a nose, and a mouth. The nose and eyes change to all different holiday-related objects which makes this app fun and interactive. Do you want to see Elmo? Press on the Elmo icon and Elmo will come join the monster! Elmo does different things to the monster to interact with him such as play ball, say "boo" and other funny actions. Press the music icon to see your monster dance! Then take a picture with your camera. This app is endless fun for a child and for a child and an adult to do together!
Let Bluebee join in the fun! With Bluebee Pal providing the verbal output, the child can not only have fun with the monsters and Elmo, Bluebee can join in! The app also gives directions to the child throughout the app, such as encouraging them to press specific buttons such as the Elmo button or music button. Elmo's voice also provides comments to a child that can help with modeling language.
Connect Bluebee Pal with your device and get ready to have fun!

Open the purchased Elmo Monster Maker app. When the app begins, Bluebee will welcome you to the app and tell you "tap on the monster". What color monster will your child choose?

Bluebee will provide the fun music and voice output to this festive and fun app for you and your child. After you are done with the app, practice body parts with Bluebee Pal. Where are Bluebee Pal's eyes? How about his mouth and nose? Work on expanding vocabulary by asking your child what these specific objects are that in included in the app. The app also helps with following one step directives.