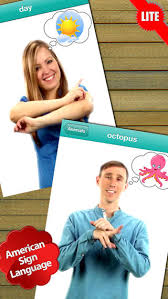 Do you want to teach your young child Baby Sign Language?  This free app, Baby Sign Language Dictionary-Lite is an excellent way to introduce your child to baby sign language. 
This Baby Sign Language App allows the child an opportunity to learn some simple and functional signs for more effective communication. The full version of this app includes 340 signs and over 1 hour of video instruction. This app includes 40 signing video demonstrations and is easy to follow along. According to the app developer, "The keyword signs demonstrated in this video dictionary are based on American Sign Language (ASL). All signs have been carefully selected for their ease of use, helpfulness to carers and appropriateness for baby's interests and daily routine."
Each sign contains a detailed video tutorial with simple instructions on how to perform the sign, tips to help you remember the sign and practical suggestions on how to introduce the sign to your baby. Various categories included in this app are action words, animals, colors, daily routines, feelings and emotions, food, manners and behavior, nature and much more. Within the settings, you can choose to see the single sign only, autoplay, autoplay, and shuffle or manual transition and shuffle.
These are a few suggestions to use this app with Bluebee Pals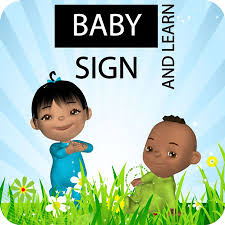 Connect your Bluebee Pal to your device and let the learning begin!

With Bluebee Pal, the child will hear the directions to the sign and the tips to remember the sign throughout the learning process. After learning each sign, review them and model the sign with your child or student.

Can Bluebee Pal learn the signs too? Practice the signs on Bluebee Pal! Can Bluebee Pal also make the sign "drink" and "eat"? Try it out! With Bluebee Pal involved in the learning process, this will increase motivation and engagement for the child or student.