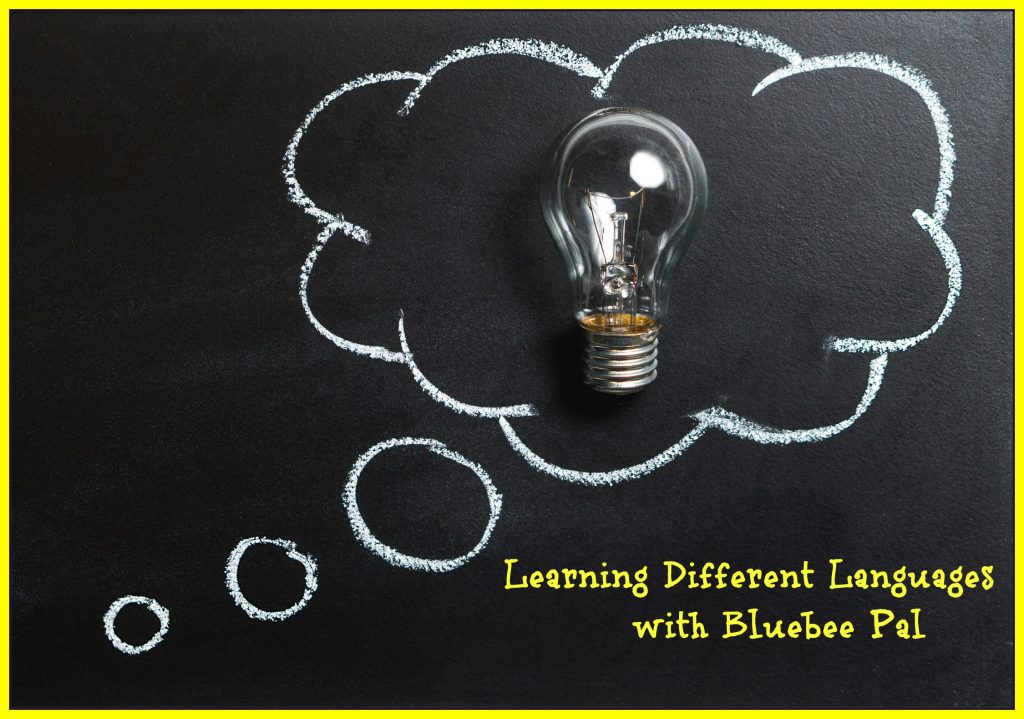 It's never too early to expose your child to different languages, especially in the younger years. "During this period and especially the first three years of life, the foundations for thinking, language, vision, attitudes, aptitudes, and other characteristics are laid down," says Ronald Kotulak, author of Inside the Brain.  In this article, I am going to list some parent and child-friendly apps to get you started with learning new languages with your child's favorite interactive toy, Bluebee Pal!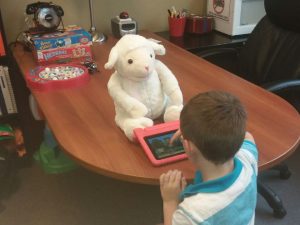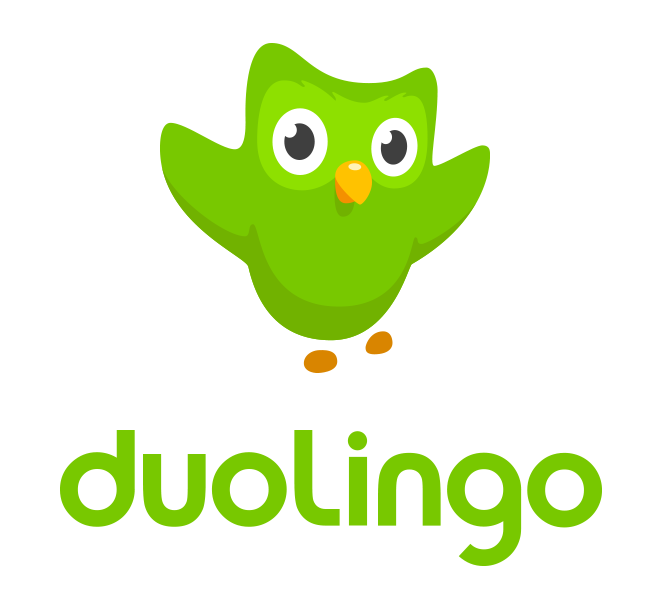 Duolingo is fun and free! It allows you to learn up to 23 languages- Spanish, French, German, Italian, Portuguese, Russian, Irish, Dutch, Danish, Swedish, Turkish, Norwegian, Polish, Hebrew, Esperanto, Vietnamese, Ukrainian, Welsh, Greek, Hungarian, Romanian, and Swahili.  How does the app work? You can choose to create an account or start without signing in. Next, choose a language! Do you want to learn the language casually (5 minutes a day), regular (10 minutes a day), serious (15 minutes a day) or insane (20 minutes a day). Then you either choose the option, beginner or not a beginner which will lead you to a placement test. For children, choose beginner and start the course! The app will open up and start asking multiple choice questions with visuals. Once a choice is activated, you will hear the correct pronunciation of the word and the app will continue. This free version has ads but an ad-free version of this app can be purchased through the app which also includes additional lessons. The free version contains the first lesson which gives you the opportunity to try the app and see if you want to purchase the full version. To learn how to use this with Bluebee Pal, click here.
Baby Sign Language Dictionary-Lite allows the child an opportunity to learn some simple and functional signs for more effective communication. The full version of this app includes 340 signs and over 1 hour of video instruction. This app includes 40 signing video demonstrations and is easy to follow along. According to the app developer, "The keyword signs demonstrated in this video dictionary are based on American Sign Language (ASL). All signs have been carefully selected for their ease of use, helpfulness to carers and appropriateness for baby's interests and daily routine." Each sign contains a detailed video tutorial with simple instructions on how to perform the sign, tips to help you remember the sign and practical suggestions on how to introduce the sign to your baby. Various categories included in this app are action words, animals, colors, daily routines, feelings and emotions, food, manners and behavior, nature and much more. Within the settings, you can choose to see the single sign only, autoplay, autoplay, and shuffle or manual transition and shuffle. To learn about how to use this app with Bluebee Pal, check out my review here.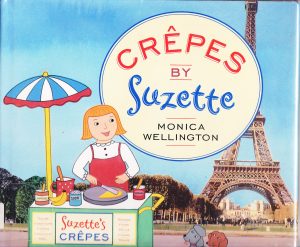 Take a virtual trip to Paris with Suzette, the crepe maker with this language-rich story app that includes a children's book, videos, photos of Paris and an interactive map with the unique opportunity to explore target words in different languages. Five other languages can be narrated with app including Spanish, Italian, German and Japanese. When playing the app, Suzette (the Parisian crêpe maker and street cart vendor) takes her cart through the streets of Paris and makes delicious crêpes along the way. She meets a postman who orders a strawberry crêpe, children who request chocolate crêpes and the shopper who likes crêpes sprinkled with sugar. On each page, there is the ability to activate each character on the page who all speak the keyword in different voices. This app can not only teach your child new words, but you can learn some fun facts as well! To learn how to use this app with Bluebee Pal, click here.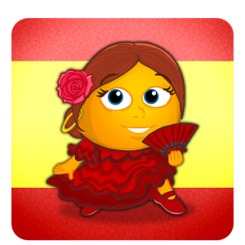 Fun Spanish Language Learning games is a free and engaging app for children who want to learn Spanish. This app is part of series of many different apps by Study Cat including Fun Chinese, Fun French and much more. The app includes  2 Free Lessons and 13 Learning Games. The app is designed for children ages 3-10 and includes courses for preschool, early learners and young children learning different languages. The app combines a language course with different games to keep a child engaged and entertained while learning. The course is divided into lessons and each lesson includes core vocabulary in several contexts. Both male and female voices are included with appropriate intonation and expression to learn the pronunciation correctly. The free lessons included are colors and animals. More lessons are available for purchase including numbers, body, fruits, food, clothes, vehicles, the house, sea animals, school bag lesson, and actions.These lessons can be purchased individually or in a pack. To learn how to use this app with Bluebee Pal, click here.