Nick Jr. Books app is a collection of digital books featuring stories from the most popular Nick Jr friends, including PAW Patrol, Blaze and the Monster Machines, Bubble Guppies, Dora the Explorer, Dora and Friends, SpongeBob SquarePants, Team Umizoomi, Wallykazam, and Blues Clues. Within each ebook, there are 3 reading modes including auto-read, read-aloud and read myself. Interactive effects and character animations are included on every page.
This app includes parent tips and reading comprehension questions that help children expand on vocabulary. The app is free to download, and comes with 3 free books: Blaze: Blaze of Glory, PAW Patrol: Pup, Pup, and Away, and Team Umizoomi – Carnival. With an in-app purchase, you can buy 49 additional books. Other features include a parents section for account management and app settings, daytime, and nighttime modes, interactive elements on every page, reinforcement for reading each book, developing Spanish reading skills with 4 Dora books in Spanish and offline reading.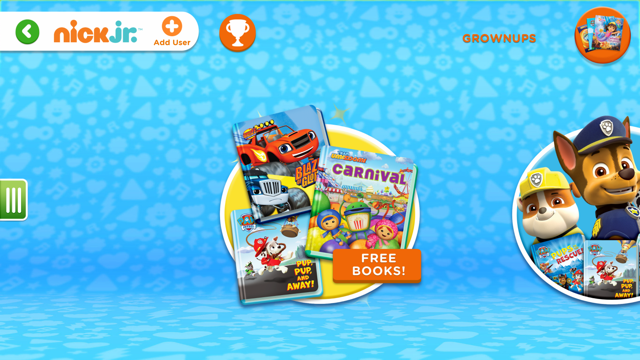 Let Bluebee be the storyteller when using this app!
Once connected to Bluetooth, your Bluebee Pal will be ready to read each book and share in the excitement of the interactive effects on each page. When reading this book, the app highlights each word as it's being read, which helps build a child's print referencing skills.

Bluebee Pal can encourage your child by giving verbal reinforcement through the app. With each book written, another star is earned!

Help your child learn Spanish by exposing him to her to a book read in Spanish. If your child loves Dora, he or she listen to the book being read in Spanish by Bluebee Pal!