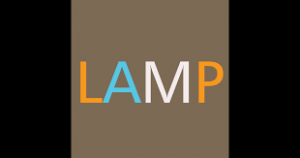 LAMP Words For Life™ is a comprehensive augmentative and alternative communication (AAC) language app that combines the PRC Unity® language system with Language Acquisition through Motor Planning (LAMP™) principles and strategies. LAMP™ provides a consistent motor pattern for words with an efficient way to develop communication skills allowing for unlimited communication opportunities with others. The app is available with three different vocabulary pages sets; LAMP 84 One Hit, LAMP 84 Transition and LAMP 84 Full.
LAMP Words For Life™ combines 50 years of PRC experience with the Language Acquisition through Motor Planning approach. The app is appropriate for emerging, context dependent and advanced communicators. It is a symbol based app that is appropriate for individuals of all literacy levels. This language system is also based on many years of research that has helped shape the system that it is today. For more information on LAMP Words For Life™ app, click here. To learn more about Unity and the Prentke Romich Devices, click here. For additional resources, lesson plans and much more, check out AAC Language Lab here.
Since LAMP contains a vast core vocabulary, engaging young individuals in a structured activity such as bubbles can be a helpful way to improve overall communication and learn powerful words that can be used in a variety of contexts. With the use of the Bluebee Pal, bubbles can become more of an interactive activity that can increase motivation and engagement.
1. Connect your Bluebee Pal via Bluetooth and familiarize your child with the target vocabulary for bubbles, Target vocabulary goes beyond, "I want bubbles". This is an opportunity to allow the child to comment, expand, combine symbols and request specific actions that can used in other contexts. With the therapist and/or parent being the facilitator and bubble blower, allow the child to activate specific messages via LAMP Words for Life.
2. Focus on core words such as "big", "little", "more", "go", "make", "fast", "slow", "like", "up", "down", "funny", etc. As the child activates a specific message, the Bluebee Pal will be making the request and/or commenting. For example, when the child activates "I like big bubbles", the facilitator can say "You like big bubbles! Watch me make a very big bubble". Can't find the vocabulary word? Use the word finder located under the "menu" button.
3. Take turns communicating with the app and model language for the child. Encourage the child to combine utterances to create sentences and then activate the message window for the full sentence. Using aided language stimulation with the use of the Bluebee Pal, can help the child in engage in meaningful and language rich interactions.