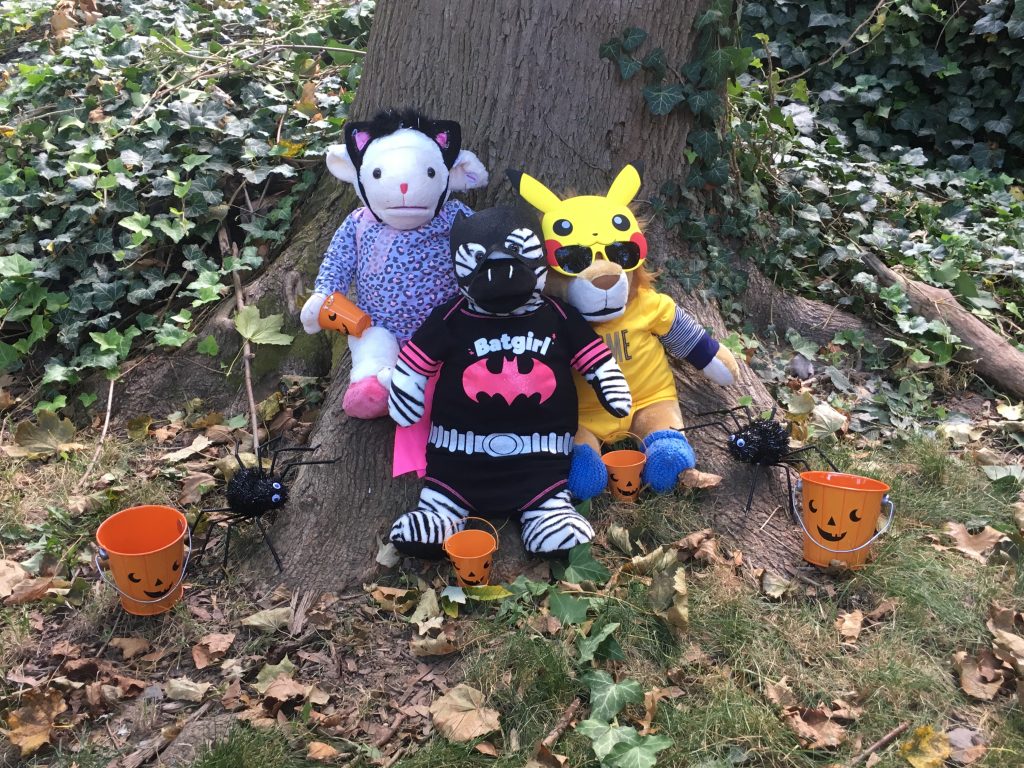 Bluebee loves Halloween with all its festivities. Dressing up and trying out new roles and rules for pretend play gives kids a chance to take on another's perspective. Young children often have a blurred line between reality and make-believe, so putting on that princesses dress is the way to being royal – at least for a while. Here are a few of Bluebee's favorite apps for the season:
The Apps
Peek-a-boo Trick or Treat by Night and Day Studios is a classic app for beginning iPad users. The app itself is an open play invitation to investigate further and gives kids time to process what they need to do to explore the characters inside a haunted house. A gentle tap or swat for kids on the iPad opens a door to a Halloween denizen. The simple but bold graphics on each page enhances vocabulary without unnecessary visual or auditory clutter – making the labels clear. Once the doors are opened, kids are treated to an animation. Repeat play reveals a hint of who is behind the door – and builds good listening skills. I like that you can choose between an adult or child's voice. Playing the child's voice through Bluebee provides the child with a reliable friend who helps uncover new learning about the holiday.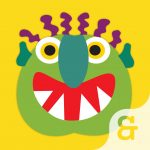 Go Away, Big Green Monster! Is an action-packed app that can be Read Along with the exciting author and narrator Ed Emberley, Read Along with a child narrator, Read by Myself, or have the Story Sung in an upbeat jazzy tune.  The benefits of playing this are both learning about the vocabulary to improve body awareness, and also the ability to anticipate and sequence a story. We use this app in therapy all year round as its liveliness is simply infectious.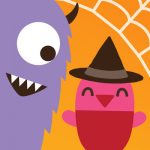 I look forward to Sago Mini Monsters Halloween update every year. This is an app that can be used for children that have mastered single causation in play, and need more of a challenge. The Halloween version has kids bring up a monster face from the green slime pits. He is then dusted off and painted, given new accouterments, and then feed all sorts of treats and goodies. There is a price to pay – and as Bluebee knows – if you eat a lot of treats, you need to brush your teeth. I love how daily routines are reinforced in this app. Brushing teeth is often hard to incorporate into a young one's day. And practicing this in-app presents an opportunity to familiarize them with the sequence to the task and make it non-threatening. In Sago Mini Monsters, Bluebee plays the music to the app, helping children to self-regulate and attend through the rhythms presented.
In Summary
These apps are a fun addition to apps to be played with Bluebee Pals during Halloween. Big Green Monster and Sago Mini Monsters can be played year round which adds to their value.