Apps for Augmentative and Alternative Communication (AAC)
Augmentative and Alternative Communication (AAC) includes all forms of communication (other than oral speech) that are used to express thoughts, needs, wants, and ideas.
CoughDrop is an open, flexible communication app for people with complex communication needs. AAC (Augmentative and Alternative Communication) apps have been around for over a decade, but there's still a lot of room for improvement when it comes to user interaction, flexibility and openness. CoughDrop is an effort to create an AAC app that can grow and expand with the user, make it easier to provide meaningful supports, and provide useful insights, all in a clean, cross-platform package. CoughDrop is built to run on all major devices, including desktop computers and laptops, iPads and iPhones, and Android tablets and phones
---
LAMP
LAMP Words for Life is designed to meet the communication needs of children with autism. It combines the power of PRC's Unity® language system and Language Acquisition through Motor Planning (LAMP™), a proven-therapeutic approach that uses consistent motor plans for accessing vocabulary.
The app is appropriate for beginning communicators who are just learning that they can affect those around them to skilled communicators with advanced language skills. It features structured language and includes three vocabulary files and features within the app to support language development from the current skill level throughout their life.
---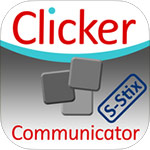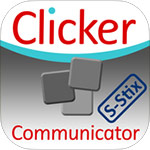 Clicker Communicator App
Clicker Communicator is the definitive AAC app that gives a voice to children and young people with speech and language challenges. This is the latest addition to Crick Software's Clicker family, developed over 20 years and used worldwide.
---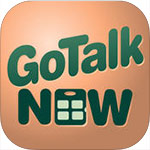 GoTalk NOW
Turn your iPad into a GoTalk!  Attainment has been making augmentative and alternative communication (AAC) tools for 20 years! Our experience is front and center in GoTalk NOW — a flexible, yet powerful app for people who have difficulty speaking.
GoTalk NOW is a full-featured, customizable AAC app for the iPad, ideal for both the beginner and experienced communicator, that turns your iPad into a dynamic GoTalk in seconds with an easy-to-use, touch-based editor.
---
Speak for Yourself
Speak for Yourself is an application designed by two speech language pathologists specializing in Augmentative and Alternative Communication (AAC) with an evidence-based foundation. This application is consistent with motor learning principles, uses a word-based vocabulary of the most frequently used words in communication, and contains features important in developing automaticity and language. Individuals learn to use their communication device with the same principles they use to play an instrument or type on a keyboard. Speak for Yourself has the capability to begin with one word, but contains almost 11,000 Smarty Symbols® and allows the user the potential to access almost 14,000 words, with no more than two touches to say a word. Complex page navigation and scanning are eliminated to allow fast, consistent access to language! Powered by CereProc's speech system to give our voices character, emotion, and personality. Regardless of their current language level, this application can meet people where they are and provide language for a lifetime, because it's a basic human right to Speak for Yourself.
---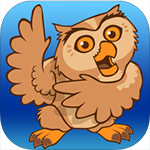 Proloquo2Go
Symbol-supported communication app to promote language development and grow communication skills, from beginning to advanced communicators.Proloquo2Go is the only AAC app that combines unique features, such as research-based vocabulary levels, (activity) templates to support motor-planning and ExpressivePower™ to express yourself. And all that with minimal customization effort!
---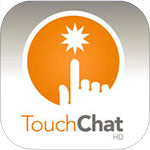 TouchChat
TouchChat is a full-featured communication solution for individuals who have difficulty using their natural voice. TouchChat is designed for individuals with Autism, Down Syndrome, ALS, apraxia, stroke, or other conditions that affect a person's ability to use natural speech.
---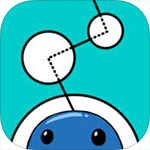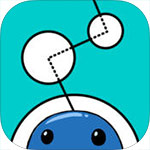 The Intelligent Solution for Children with Autism, Apraxia, Cerebral Palsy, Down Syndrome, MS and Developmentally Delayed Speech. aacorn is a revolutionary new augmentative assisted communications solution (AAC) with a very child friendly design and a revolutionary new system of presenting words 'as they are needed' via a dynamically changing 'word tree' with branching pathways. This not only makes words easier to find, it encourages children of all ages and abilities to expand their vocabulary, and enables them to speak both simple and complex sentences with relative ease. Parents, health and educational professionals should be very excited by the arrival of aacorn as the world's first 'intelligent' AAC solution that will help to unlock a child's real potential to communicate.
---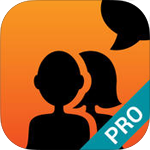 Avaz
Avaz is a full-featured, therapist-endorsed AAC app with an additional training layer to equip parents & caregivers with the strategies involved in therapy. Avaz is also a great learning and speech therapy tool for children with Down Syndrome, Angelman Syndrome, Aspergers and other non-verbal conditions. Avaz offers so much in one app, yet is intuitive and easy-to-use.
Avaz has set vocabulary with pictures (Symbolstix) and voice recordings (Ivona) to help your child create messages through touch. You can also customize the vocabulary for the child, by taking pictures and recording voices through Avaz.
---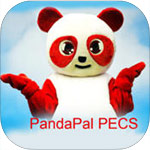 PandaPal
PandaPal – Autism Communication System is a easy to use Communication System, designed by Kim Scott, M.S., CCC-SLP, Speech-Language Pathologist. This communication system allows verbally-impaired individuals to communicate and improves speech and language skills. Panda Pal uses real photos and an adorable gender-neutral.
---
TalkTablet PRO Autism, Aphasia by Gus Communication Devices, Inc.
Leading AAC/Speech app for autism, aphasia, Parkinson's and other conditions affecting communication. This is NOT a subscription. AAC speech developer since 1992 TalkTabletPRO is the award winning, multiple language, speech app for people with autism, aphasia and other speech conditions.
---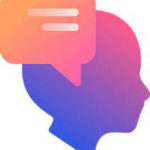 Fluent AAC
Fluent AAC is the perfect app for people who have difficulty using their natural voice. Designed for children & adults with Autism, Down Syndrome, ALS, apraxia, stroke, or other conditions that affect a person's ability to use natural speech.
---
Sono Flex Lite
Tobii Sono Flex is an easy to use AAC vocabulary app that turns symbols into clear speech. It offers language to nonverbal users who are not yet in full control of literacy. Sono Flex combines the benefits of structure and flexibility, providing a framework for language development, quickly matching individual and situational communication needs.
---
Lil Requester
Lil Requester(TM) was founded by parents for parents and created to help kids with socio-communication challenges express themselves and their needs effectively. In doing so, Lil Requester(TM) also helps further develop and reinforce communication through visuals and audio queues which are critical foundations for development through out life.
---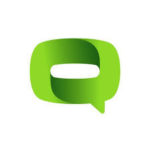 Quick Talk AAC
We are excited about the completely new design of Quick Talk AAC! Working with educators, therapists, engineers, parents, and individuals who are non-verbal, we have developed a communication that anyone can use! Quick Talk was designed with a simple mission – to change the world by giving a voice to those who cannot speak for themselves. Our goal is to make it as quick as possible for you to talk.
---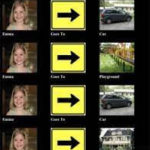 iCommunicate
iCommunicate lets you design visual schedules, storyboards, communication boards, routines, flash cards, choice boards, speech cards, and more. It is customizable to your needs.
Get your 1st Bluebee Pal with a free app
Check out our store and pick from one of our six available Bluebee Pals