Bluebee Pals® motivate learning with educational apps
Disney Stories
Disney Storytime features the largest collection of Disney stories right at your fingertips! Read at your own pace, follow along as each story is read to you, or record your own voice! And don't forget to visit the "Me" section to create and personalize your very own Storytime avatar. 
---
ABC Mouse
The Step-by-Step Learning Path presents the full ABCmouse.com curriculum in a carefully designed program of more than 450 lessons in six levels. As your child completes each lesson, he or she is guided to the next one and is motivated to continue learning by ABCmouse.com's Tickets and Rewards System.
---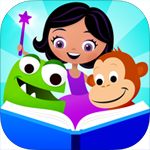 Speakaboos
Speakaboos helps children read, explore and discover books they love based on their interests. Developed by the expert team that brought you Blue's Clues, SuperWHY! and NickJr.com, and based on the decades of research and testing of Dr. Alice Wilder, Speakaboos mobile education platform cultivates literacy and language learning skills for children from preschool to second grade. Our storybooks features rich illustrations, animated characters, story-driven games, and touch-screen interactions that bring favorite stories to life and keeps children engaged while learning. Speakaboos can be enjoyed on computers, tablets or mobile devices at home and in schools.
---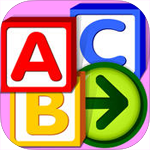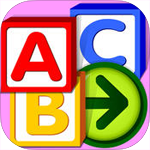 Starfall ABCs
Starfall ABCs brings each letter to life with pictures, animation, games, songs, and stories! Using a clear and articulate voice, each letter is identified by name, sounds, and words. Children interact with each letter by tapping, sliding, sorting, and dragging objects through five or more screens of engaging phonics learning. Many of the letters include real pictures as well as animations. The most exciting part of this app may be the sign language animations from the bottom menu! Starfall ABCs is a must-have app for children learning their letters, letter sounds, and beginning to read.
---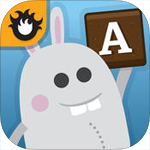 Gappy Learns Reading
Gappy Learns Reading supports young kids by building words letter by letter and sound by sound. Gappy gets lost from his home and your child needs to build 10 words to get him to his house. After building 10 words, prizes can be earned to customize the house. There are four levels in the app to accommodate a wide variety of abilities, from early learners who are beginning to work on letter identification, to early readers who have greater knowledge of how words are formed. Customization in the app includes turning on and off word sets and letter formation. This is a well-designed app for learning about letters and sounds while building words.
---
Motion Math
Motion Math: Hungry Fish helps students learn how to build quantities. Children discover how to create different quantities through free play. Successful combination of numbers to equal a given quantity results in the fish growing and earning rewards within the game. Addition practice is provided in this version, with options to buy activities related to subtraction and negatives. As always, Motion Math does a great job of introducing how to play the game through thoughtfully scaffolding strategies on familiar counting techniques. Multiple children can use this app to save their progress and easily navigate between easier and harder levels. Overall this app provides a beautiful environment to learn and practice the different ways quantities can be created.
---
Our digital books and games combine wonderful storytelling, rich illustration and beautiful design with magical games and activities. From early-learning to classic fairy tales and favourite characters such as The Very Hungry Caterpillar, Chuggington and Poppy Cat, we have something for children of all ages and to suit every interest.
Our goal is to entertain and educate children. We're passionate about building innovative children's apps of the highest quality that kids will love and parents can trust. Each of our apps is designed to help children learn, be that through reading, sequencing, task coordination or other pedagogical activities. We believe in sparking curiosity and stimulating the imagination with engaging activities, bringing magical worlds to life at children's fingertips.
---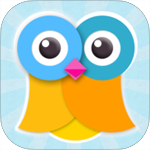 Wikids
Wikids – the Encyclopedia that talks to kids! Nearly anything can be explained to kids in 80 words (30 seconds in a friendly voice). Wikids apps feature text, narration, images, and sounds, present knowledge in context and are designed for independent discovery. Wikids apps offer a wealth of fascinating knowledge for curious kids, written just for them!
---
Book App Alliance
The Book App Alliance is a new organization of industry leading authors creating interactive books for kids.  It was formed by a group of authors who found that parents and teachers were confused about digital books (ebook vs. book app), how to use them, and how to find the hidden gems in the App Store.
---
Tikatok StorySpark
From book behemoth Barnes & Noble, Tikatok StorySpark is aimed at your family's pint-sized publisher. Kids write and illustrate their own books, using a catalog of art or their own photos or digital drawings for the backgrounds. When it's ready, books are "published" under a chosen pen name and posted online at Tikatok.com.
---
Tales2go believes children must be good listeners before they can become great students. Repeated exposure to spoken sophisticated words drives vocabulary acquisition and retention, which is a key component of reading proficiency. Reading proficiency, in turn, is critical to academic success.. We stream over five thousand audio book titles from leading publishers to desktops, laptops and mobile devices in the classroom and beyond. Tales2go is used in a growing number of schools and districts across the U.S., including Los Angeles USD, Broward County Schools, Berkeley USD and Heartland AEA.
---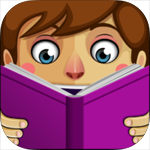 PlayTales
PlayTales' stories are designed to educate, entertain, and inspire young readers ages 1 to 12. The PlayTales library features classic children´s tales such as The Ugly Duckling, Sleeping Beauty, and Puss in Boots, along with new favorites like Pocoyo, Popeye, Betty Boop, Sesame Street, and Felix that Cat. Download PlayTales and checkout the bookstore featuring over 200 titles to choose from and new books are added each week! Each story listed in the PlayTales bookstore features a summary and screenshots so you'll be able to preview books before making any purchases.

---
Twinkle Twinkle Books
Alexis Purcell is the award winning author of two popular children's books and interactive book apps: "The Turkey Who Forgot How To Gobble" and, "Twinkle, Twinkle, Nighty Night".


---
Toca Boca is a game development studio focused on child-friendly applications for tablets and smartphones. 
They are a award-winning play studio that makes digital apps for kids and have  launched 32 apps that have been downloaded over 100 million times in more than 215 countries
---
Tiggly
Tiggly is a New York-based company that develops interactive toys and apps for the digital generation. Toddlers and preschoolers love the iPad as much as Mom and Dad, but 70 years of academic research has demonstrated that manipulating physical objects is essential to early childhood development. Tiggly enables parents to bring this critical component of early learning to the "digital sandbox" today's kids inhabit.
---
Polka Dots Publishing
Home of Penelope the Purple Pirate. "Penelope the Purple Pirate is a fun interactive romp with Penelope and her charming friends…wonderful read and discover app with great visuals and sounds!
---
Cubic Frog App
At Cubic Frog Apps, creating fun learning games for preschoolers and toddlers designed to empower them with knowledge while awakening their childlike sense of wonder is simply a way of life. 
---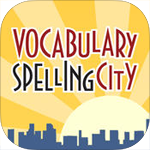 Spelling City
Teaching spelling and vocabulary is easy with Vocabulary SpellingCity!
Get your 1st, 2nd or even 3rd Bluebee Pal Today!!