Bluebee Pals® motivate learning with educational apps
Disney Storytime features the largest collection of Disney stories right at your fingertips! Read at your own pace, follow along as each story is read to you, or record your own voice! And don't forget to visit the "Me" section to create and personalize your very own Storytime avatar. 
---
ABC Mouse
The Step-by-Step Learning Path presents the full ABCmouse.com curriculum in a carefully designed program of more than 450 lessons in six levels. As your child completes each lesson, he or she is guided to the next one and is motivated to continue learning by ABCmouse.com's Tickets and Rewards System.
---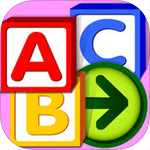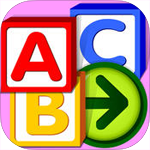 Starfall ABCs
Starfall ABCs brings each letter to life with pictures, animation, games, songs, and stories! Using a clear and articulate voice, each letter is identified by name, sounds, and words. Children interact with each letter by tapping, sliding, sorting, and dragging objects through five or more screens of engaging phonics learning. Many of the letters include real pictures as well as animations. The most exciting part of this app may be the sign language animations from the bottom menu! Starfall ABCs is a must-have app for children learning their letters, letter sounds, and beginning to read.
---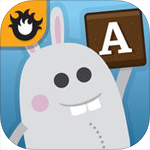 Gappy Learns Reading
Gappy Learns Reading supports young kids by building words letter by letter and sound by sound. Gappy gets lost from his home and your child needs to build 10 words to get him to his house. After building 10 words, prizes can be earned to customize the house. There are four levels in the app to accommodate a wide variety of abilities, from early learners who are beginning to work on letter identification, to early readers who have greater knowledge of how words are formed. Customization in the app includes turning on and off word sets and letter formation. This is a well-designed app for learning about letters and sounds while building words.
---
Our digital books and games combine wonderful storytelling, rich illustration and beautiful design with magical games and activities. From early-learning to classic fairy tales and favourite characters such as The Very Hungry Caterpillar, Chuggington and Poppy Cat, we have something for children of all ages and to suit every interest.
Our goal is to entertain and educate children. We're passionate about building innovative children's apps of the highest quality that kids will love and parents can trust. Each of our apps is designed to help children learn, be that through reading, sequencing, task coordination or other pedagogical activities. We believe in sparking curiosity and stimulating the imagination with engaging activities, bringing magical worlds to life at children's fingertips.
---
Tales2go believes children must be good listeners before they can become great students. Repeated exposure to spoken sophisticated words drives vocabulary acquisition and retention, which is a key component of reading proficiency. Reading proficiency, in turn, is critical to academic success.. We stream over five thousand audio book titles from leading publishers to desktops, laptops and mobile devices in the classroom and beyond. Tales2go is used in a growing number of schools and districts across the U.S., including Los Angeles USD, Broward County Schools, Berkeley USD and Heartland AEA.
---
Toca Boca is a game development studio focused on child-friendly applications for tablets and smartphones. 
They are a award-winning play studio that makes digital apps for kids and have  launched 32 apps that have been downloaded over 100 million times in more than 215 countries.
For the preschool children, Toca Boca combine fun exploration with a gender-neutral approach and a kid-safe sensibility. Though offer opportunities for storytelling and unique experiences that range from playing hairstylist to creating biomes for different animals. They also have a series of virtual dollhouses that let kids play in all kinds of environments, including a hospital, an office, and a school.
---
Cubic Frog App
At Cubic Frog Apps, creating fun learning games for preschoolers and toddlers designed to empower them with knowledge while awakening their childlike sense of wonder is simply a way of life. 
All the most popular preschool learning games are now in one incredible collection!
Unlimited playtime with (Cubic Frog®) award-winning, toddler educational games!
Over 26 million kids worldwide playing and learning with (Cubic Frog® Apps!)
This educational game is a series of mini games focuses on different early important concepts in child development and will help your toddler and preschooler to improve skills in: 1. Problem Solving, 2. Logical and Cognitive Skills, 3. Concentration and Memory, 4. Attention and Listening, 5.Mathematics, 6.Vocabulary Building and much more.
---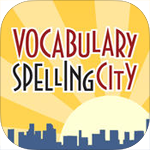 VocabularySpellingCity
VocabularySpellingCity is a research-proven tool that helps teachers and parents meet the challenge of providing meaningful, intentional, and extended vocabulary practice for students while improving fluency and retention.
Parents, schools and districts across the country and the world continue to use VocabularySpellingCity to improve vocabulary retention and reading comprehension. With 35+ interactive word games and thousands of pre-made word lists, our app helps build literacy skills in a fun and engaging way! With each game, students can see, hear, speak, write, break down, and play with words including high frequency words, developmental spelling words, and vocabulary. This helps students strengthen their literacy skills in an effective and long-lasting way.
---
HOMER is the essential early learning program that builds skills for school and life— taking kids on a personalized learning journey that boosts their confidence and grows with them. Thoughtfully made for (and loved by) kids 2-8. 
Personalized: Interactive lessons, stories, and activities personalized by skill level, age, and interests.
---
Inspire a lifetime of learning and discovery with Khan Academy Kids, the ultimate educational program for kids ages 2–8.
Our award-winning app is thoughtfully designed by experts in early childhood education to guide young learners on a delightful journey through key skills in math, reading, phonics, writing, social-emotional development, and more. It includes thousands of lessons, activities, books, and games that are age-appropriate for preschool through second grade.
---
Busy Shapes helps children improve their ability to handle simple objects through a series of puzzles, in which they must change simple shapes and place them in proper holes. Along the way, the app responds to each child's actions with positive guidance and motivation. Plus, the app's digital exploratory playground regularly refreshes with different objects, which keeps children interested and engaged.
---
Millions of kids, parents, and teachers visit
ABCya.com
each month, playing over 1 billion games annually. For over ten years ABCya has been one of the most popular K-6+ educational gaming websites in the world! 
The ABCya iOS app features six free games each week. For even more access to ABCya's award-winning content, choose an optional in-app subscription and unlock over 300 games!
---
Hungry Caterpillar Play School develops the key skills kids aged 2-5 need to get ahead on in their lifelong journey of learning. It is the trusted 1st choice for parents and educators worldwide. 
The app includes Eric Carle's The Very Hungry Caterpillar, and a universe of his other beloved characters. Our activities are informed by international early learning standards. We constantly update with the best evidence-based practices in teaching and design.
---
The BrainPOP Jr.® Movie of the Week app delivers a different animated movie every week – plus related quizzes and educational activities – free! Ideal for kids in Kindergarten through grade 3, BrainPOP Jr. spans topics across Science, Social Studies, Reading, Writing, Math, Health, Arts, and Technology. The gentle, humorous, and relatable characters Annie and Moby serve as guides through each topic, empowering kids to form their own ideas. BrainPOP Jr. is designed to cultivate critical thinking skills and encourage children to ask questions and make connections. The app is easily navigable by kids ages 5-9.
---
The Play and Learn Science app contains a suite of educational kids games from PBS KIDS designed to encourage early science learning! 
Kids can play a range of games that help them learn core scientific concepts, all while building and developing problem-solving skills.
---
Work with your child to learn the names of animals and hear the sounds they make. Younger children will love opening the barn doors to find new animal animations, as they learn about cause and effect and become familiar with animal names and sounds. Older children will enjoy guessing animals by sound, then seeing the animal names, which helps develop early literacy skills.
Get your 1st, 2nd or even 3rd Bluebee Pal Today!!