Bluebee Pals® encourage communication with music apps
TOCA DANCE
From hammering saucepans to bellowing Justin Bieber in the bath, many children love to make a musical racket. Inevitably, there are apps for that too.
A range of developers have been finding inventive ways for children to explore creative music-making – or the world of music more generally – on tablets and smartphones.
Ten of the best examples for Android and iOS are below. Prices are correct at the time of writing, and if you tap or click on the platform names, you'll be taken directly to their app store listings.
Fresh out in March, this is the best app yet from children's developer Toca Dance. It gets children to choreograph a dancing trio, manipulating their legs, arms and heads rag-doll style to plan moves. They can choose from eight characters, a selection of outfits and five original songs ranging from pop to dubstep, before saving the videos of the final performances. It's wonderfully fun.
---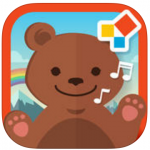 EASY MUSIC
Aimed at five-year-olds and up, Easy Music is an accessible introduction to music theory for children, with animated characters teaching them to recognise notes, pitch, melody and rhythm. Once they have the basics, it's time to start composing their own music, with a colourful rainbow piano to show off.
---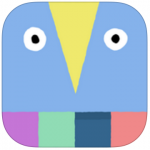 LOOPIMAL
Loopimal is ridiculous in all the best possible ways – the ones involving animals as musical instruments – but it's also very clever in the way it strips down the idea of a sequencer tool to something pre-schoolers can have fun with. They drag and drop shapes onto a timeline to make the assembled animals make sounds and dance.
---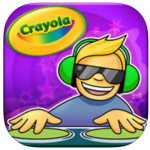 CRAYOLA DJ
Could your child be the next superstar DJ? This app may give you an early indication – no promises, mind – as it gets kids to mix dance, hip-hop and pop tracks together with a friendly interface. There are lots of audio loops to experiment with, as well as pro-like tools like crossfaders. Perfect for a birthday party set, perhaps.
---
TOC AND ROLL
Toc and Roll is a beautifully-crafted app that aims to encourage children to start writing their own songs – using its bank of samples of various instruments, as well as recording their own singing. It's a GarageBand for primary-school children, with cute characters but also lots of depth for young composers.
---
SESAME STREET MAKES MUSIC
Is Cookie Monster the new Chris Martin? Alright, no – but he is one of the furry stars of Sesame Street's latest app. Here, kids get to play virtual instruments with various Sesame characters (Elmo and Ernie also feature) to familiar nursery rhymes. The idea is that they play with the tempo and learn about musical timing as they go.
---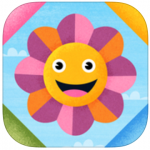 KAPU BLOOM TUNES
Kapu Bloom Tunes is one of the most creative apps here, blending as it does music and finger-painting on the screen. Children trace their fingers on the garden scene to make melodies, while also sprouting a plant that will sing nursery rhymes. It's a relaxing, peaceful app that's a lot of fun.
---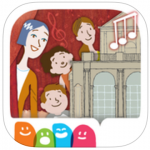 LET'S GO TO THE OPERA
This isn't about making music, but rather learning about its history: and opera specifically. Children are introduced to the music and its live setting, with characterful illustrations and information that steers clear of dryness. iOS parents may wish to also try the same developer's Play Opera, which includes five pieces to listen to.
---
PIANO DUST BUSTER
Finally, a longtime favourite for any parent whose child is learning to play piano. You set up your iPhone or iPad above the keyboard, and then children work through its exercises, with the app listening (via the microphone) to assess their efforts. There's a virtual piano if a real one is lacking, and plenty of popular songs to learn, bought via in-app purchases.
Has the selection above struck the right tune or missed a beat? The comments section is open for your thoughts on the apps listed here, as well as recommendations for other musical apps for children that we've missed out.
Get your 1st, 2nd or even 3rd Bluebee Pal Today!!