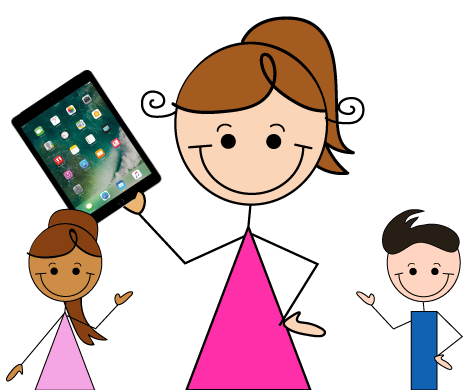 Special Needs
Recommended educational apps to play with your child on a tablet with Special Needs
Did you know according to the latest report from the CDC a staggering 1 in 68 people are diagnosed with Autism? The iMums wanted to showcase some of the apps that are helpful to people with this complex neuro-developmental disorder.  Many children with Autism respond really well to electronics, and iPads can be a very useful tool for them.
Children with Autism Spectrum Disorders (ASD) are all unique individuals, so there is no one app that will be suitable for every child with Autism. This list includes some of The iMums favorite apps that we have reviewed that were designed specifically for children with Autism, or that help with skills that children with ASD often have difficulties with. In addition to the apps listed below, we have reviewed many more special needs apps and encourage readers to visit the Special Needs category on our website to find apps suitable for a particular skill you are working on with your child.
These Apps are Specifically for Developed for Kids with Autism.
TOBY (Therapy Outcomes by You) Playpad by Autism West is designed for children under 7, who are not yet receiving specific interventions for Autism, or are in the early stages of therapy.  It is a comprehensive Early Intervention Program designed for home use with children with Autism and includes both on and off iPad activities. Each day, TOBY suggests a list of activities to do, and this changes as the app adapts to the child's progress. Read our full review here……TOBY Playpad – Autism West
Go Go Games by Go Go Games Studio includes 3 games: Build-a-train, Wheels and Roads and Out of this World, each has 6 levels. Children with ASD often have "tunnel vision" honing in on one specific feature of an object, and this app helps them to learn to look at multiple features of an object. It is also useful for  working on pattern recognition, matching and  fine motor skills. It is a great deal at only $3.99. Read our full review here….   Go Go Games
Core Skills by Infiniteach Inc is an educational iPad only app built by autism experts who have worked with children on the Autism Spectrum. The app is designed for those with autism or other developmental delays to help them reach their fullest potential. The app offers materials ranging from preschool through first grade level lessons in academics, social and communication domains based on Common Core Learning Standards. Infiniteach is an autism edteach company which is dedicated to developing educational iPad apps for students on the Autism Spectrum Disorder (ASD). Christopher Flit, the Founder and Chief Creative Officer was a special education teacher who trained over 12,000 parents and teachers in Illinois and across the United States about best practice autism strategies. Read our full review here……Core Skills by Infiniteach Inc
Autism Learning Games: Camp Discovery Pro by Center for Autism and Related Disorders Camp Discovery is a large and comprehensive collection of learning games specifically designed for those in the Autism spectrum. It is based on a proven curriculum developed over 25 years by the Center for Autism and Related Disorders. Read the full review here
Autism Learning Games: Camp Discovery Pro by Center for Autism and Related Disorders
See.Touch.Learn Pro by Brain Parade  is an incredibly flexible learning tool. It contains over 4,000 pictures and over  2,000 pre-prepared lessons. It also allows you to add your own images and easily create your own lessons. It was designed to be used for ABA therapy, but can also be used to teach a huge range of skills.  It is about to have a massive update this month, so now is a great time to buy. The Pro version contains all lessons and libraries, a free version is also available where you can buy specific libraries as in-app purchases. Read our full review here……….See.Touch.Learn Pro
Kid in Story Book Maker by Enuma, Inc. is designed to make it easy to create your own stories starring your child. For many children with Autism, social stories can be a very powerful tool to help them deal with new situations and experiences. The app includes 12  ready made templates for stories, plus you can add your own. It makes it easy to add photos of your child or other family members into the story. Read our full review here……Kid in Story Book Maker
Axel's Chain Reaction is a beautifully illustrated story with captivating voice-overs that put readers in Axel's shoes as he faces daily social challenges and as he uses his special talent to become the story's hero. Read our full review here…..Axel's Chain Reaction
Avokiddo Emotions by Avokiddo is  a delightfully interactive app featuring a giraffe, zebra and a shy and sleepy sheep. Identifying emotions can be difficult for children with Autism and this is a fantastic app to use to explore emotions in a variety of contexts. As children play and explore the app the animals are very clear in their emotions, and like or dislike of specific objects. Read our full review here……………Avokiddo Emotions
Toca Hair Salon by Toca Boca This is a really fun app and great for imaginative, open-ended, creative play. You can style the characters hair and add accessories and using facial emotion see  they like and dislike!
Toca Hair Salon
Toca Life: Town by Toca Boca You rule this Town, a play world where anything and everyone is welcome! With different locations and many classic Toca Boca characters, the everyday adventures in Town are infinite.
Toca Life Town
Dr. Panda Bus Driver by Dr. Panda is a fun app featuring Dr. Panda driving a bus around either a city, countryside, harbor or a variety of other locations picking up and dropping off his passengers, painting the bus, refilling the gas tank and more! Much like a traditional bus, you have to stop to let passengers and other vehicles go by, stop for trains that will pass as well as clean up the bus after your "route" has been completed. This app is designed for preschoolers through early elementary school similar to other Dr. Panda apps and will provide hours of open ended play for them that uses fine motor skills both from seating passengers and driving the bus either with your finger or by gently moving your device to steer it so it stays in the road. Read our full review……….Dr Panda Bus Driver
Toca Store by Toca Boca creates a virtual shop where children can choose from a catalog of virtual products to stock and how much to sell them for. It can either be played alone or with two or more players. One can be the storekeeper and ring up sales, while the other is the customer. This is a great app because it facilitates turn-taking skills as well as simple counting. I also really liked the ability to purchase the items, and the magical coin purse coming up with more money as necessary for specific items. It also required individuals to finish their turns by first putting the item on the conveyor, ringing it up, paying for it, and then bagging it up before allowing someone to proceed on to the next step. Read our review………..https://itunes.apple.com/us/toca-store/id442705759?mt=8&ign-mpt=uo%3D4Toca Store
Money Up! by pkclsoft is an app that teaches money skills for those who have a disability that makes it difficult for them to learn how to count change. It uses the dollar up method in which the student is taught to give an amount that is just one whole dollar above the item's price. For example, if a drink costs $2.50, the student is asked to pay $3.00. This method not only helps students become more independent, but also keeps them from being taken advantage of by getting the wrong change back. Currently on sale for 50% off! Read our full review…………Money Up!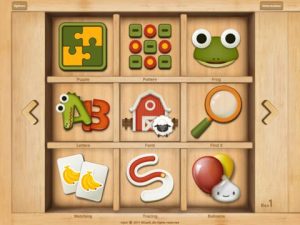 Injini Child Development Game Suite by NCSoft was developed to help young children with with cognitive, language, and fine motor delays. It features 12 different games, each with many levels. It is best suited for toddlers and preschool aged children and is a very comprehensive app to help them with fine motor and language skills, understanding of cause and effect, spatial awareness, memory and visual processing. Read our full review here……..Injini Child Development Game Suite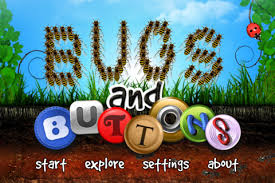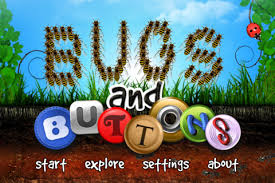 Bugs and Button is the first in a series of unique "Bugs &" apps by Little Bit Studios. It works on many cognitive skills including patterns, sorting, memory, mazes, counting, and letters. It includes 18 engaging games, with fantastic graphics. The games encourage visual tracking (great for reading skills) and incorporate many fine motor movements (e.g. point, pinch, isolated finger patterns, use of both hands). This app is a great brain builder and an even better motor builder – truly an OT's delight!  At only $2.99 it is a real bargain. Read our full review here…..Bugs and Buttons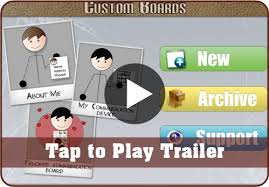 Custom Boards Premium by Smarty Ears
is an app for making your own visuals and activity worksheets using more than 120 easy-to-use templates, a built-in library of over 11 thousands Smarty Symbols and your own images.  The templates are grouped into 6 categories: Activities & Games, Grids & Boards, Schedules & Calendars, Worksheets, Devices & Switches, Read our full review here………Custom Boards- Premium – Smarty Ears
Articulation Station Pro by Little Bee Speech is a very comprehensive articulation app that provides multiple opportunities for the child to pronounce and practice all the 22 speech sounds in the English language. It offers opportunities to practice at the word, sentence and story level. As well as Flashcards it also includes a matching game; rotating and unique sentences; different story levels and comprehension questions. Read our full review here…………Articulation Station Pro
Articulation an articulation app that allows you choose your target words by phoneme, phonological process or manner of articulation. It works at both word and phrase level, and includes flashcards and matching game activities. You can work on initial, medial or final position; or any combination of these.  You also have the option to record the child and play it back – which children love to do  Read our full review……..Articulate it! – Smarty Ears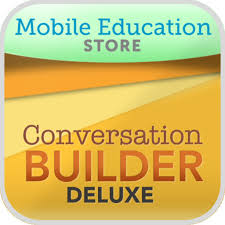 ConversationBuilder Deluxe by Mobile Education Store works on conversational skills, which are hard for many of our kids. It teaches the nuances of conversation, teaches ways to initiate a conversation and how to keep the conversation flowing naturally. Learning how to have a real 2-way conversation with your peers is a really important life-skill, but it can be hard to master, and this app helps in that process. Read our full review here………..ConversationBuilder Deluxe
Language Skill Builder – Central Place for the Special Needs ABA Training by Pawel Maczewski is an app for learning basic and advanced language concepts and improving language comprehension skills. It includes a large question bank (600+), and allows the the quizzes to be customized to meet the users' needs. Language Skill Builder is a great app for teaching basic language skills with an expanding question bank to meet your child/student's growing needs……Language Skill Builder
WHquestions by Smarty Ears is designed to help children acquire the important social skill of answering WH Questions – What, Who, Where, When, Why and How. It is easy to use, has a video tutorial for beginners, and features over 200 questions in both audio and written form. Read our full review here………..WHquestions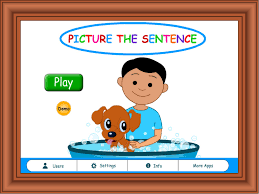 Picture the Sentence by Hamaguchi Apps is used to practice listening skills, using basic pronouns and prepositions, and  to practice processing these parts into a whole sentence. Each part of the phrase is represented by a simple picture, and the child has to visualize putting each of these steps together to create a new picture that represents the whole sentence. The app has 3 levels and a built in reward game. Read our full review here…….Picture the Sentence 
I Can Have Conversations With You, by Autism Breakthrough Solutions, LLC is an app developed by ASHA certified speech language pathologist Karen Kabaki-Sisto, M.S. CCC-SLP., aims to help verbal children with autism engage in meaningful conversations. It can also be used by children with other speech and language disorders. Read our full review………I Can have Conversations with You
Reading Train Endless Books, Songs & Games – School Readers by The Learning Station is a digital library of over 200+ picture books kids can read and record created by Libby Curran, educator and author of award winning books. The Reading Train is a great concept for children from the get go. Once you have setup your child's user account, they can get onboard the reading train and start learning! There is a large collection of reading books to choose from, some covering colours, animals, life science, shapes, maths etc all categorised and covered at three different reading levels. Read our full review…..I Can have Conversations with You 
AAC (Augmentative and Alternative Communication) Apps
No discussion of apps for Autism would be complete without mentioning AAC (Augmentative and Alternative Communication). Many non-verbal Autistic children have found a way to communicate using AAC apps on the iPad, and it is much cheaper than a dedicated AAC device. This is an area where we strongly recommend consulting with an SLP who specializes in AAC, to decide which is the best choice for the child, as truly there is no "one size fits all." Here are some AAC apps to consider: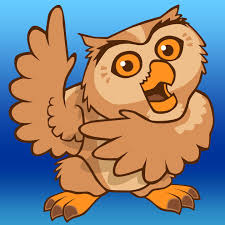 Proloquo2Go by AssistiveWare is an Augmentative and Alternative Communication (AAC) App, it is a universal app that can be used on  iPad, iPhone and iPod Touch. The purpose of the app is to give users a voice and the ability to communicate. I found Proloquo2Go to be an app that surpassed my expectations for performance. I was blown away with the available help on the website and the seemingly endless custom options that were very easy to learn and implement."  Read our full review here…..Proloquo2Go – AssistiveWare
Avaz for Autism is an AAC app brought to the U.S. market from India where it was the first AAC introduced. The creators of Avaz have worked to create an AAC that is tailored to fit the use of people with Autism and their caregivers/therapists in an easy to use and customize way. A nice feature is the ease of social sharing, if you enable this feature, Facebook, Twitter and Email are available and and easy to do .Avaz – AAC App for Autism (Augmentative Picture Communication Software for Children with Special Needs) – Invention Labs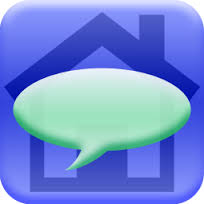 So Much 2 Say by Close 2 Home apps is a versatile tool for basic communication. It was created expressly for the highly impacted segment of the special needs population. The app is recommended for individuals who are non verbal and lack an effective means to communicate basic needs and wants. Read our full review……So Much 2 Say – Picture Communication – Close 2 Home Apps, LLC 

SpeechHero is an Augmentative & Alternative Communication app (AAC) designed for the iPad. The app was designed to be used without any training on AAC devices, and contains a native tutorial and integrated help system to guide users throughout the app with an easy to use interface. The app includes CoreUtterance©, which predicts likely tiles based on the last one entered. The app is loaded with thousands of such utterances generated from common English speech."  Read our full review here……SpeechHero AAC – The ultimate speech board and communication tool – Andrew McKinney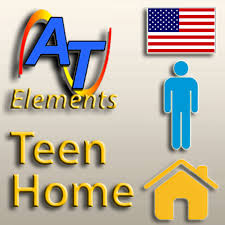 Alexicom Elements Child Home App is a AAC solution geared specifically to young children.  It comes with 70 preconfigured pages that include the vocabulary and associated pictures that a child would encounter going through his day. These include eating, dressing, washing, and a wide variety of leisure activity pages. Core words are also included.Read our Full review ….Alexicom Elements Child Home (M) SymbolStix – Alexicom Tech LLC
These apps were specifically chosen to highlight Autism Awareness Month, but are only a few of the many wonderful apps available to help children on the Autism Spectrum.
Get your 1st Bluebee Pal with a free app
Check out our store and pick from one of our six available Bluebee Pals