Speech therapy apps are great tools for slp's
Tobii Dynavox introduces Snap Scene™, an instant, photo-based communication and language-learning app for children. Research shows that children with communication difficulties, as young as 6 months, can receive significant benefit from in-the-moment communication, allowing immediate participation in interactions. It is also clear that at-risk children who do not receive intervention early enough are more likely to struggle with communication in the future.Snap Scene is designed for children at the beginning stages of learning who do not speak or who are at risk of developing communication difficulties. Children at risk for communication challenges can easily fall behind but Snap Scene can help make the difference between language learning success and lifelong language difficulties.
---
Talking Mats is an innovative, award-winning communication tool that supports adults and children with communication difficulties to express their views. It helps them understand and consider a range of topics and say what they feel in a visual way that can be easily recorded. Based on extensive research and designed by Speech and Language Therapists, Talking Mats uses unique, specially designed symbols that are attractive to all ages and abilities.
---
Pictello is a simple way to create talking photo albums and talking books. Each page in a Pictello Story can contain a picture, up to five lines of text, and a recorded sound or text-to-speech using high-quality voices. Stories can be shared using iTunes File Sharing or via WiFi with other Pictello users through a free account on the Pictello Sharing Server. Stories can be shared with non-Pictello users as PDF files through email or iTunes File Sharing.Pictello is developed for all ages and skill levels, so it is easy to use and requires no reading skills to locate and read stories. Pictello offers an easy visual story creation wizard so everyone can use pictures and sound to share important moments in their lives. An advanced editor gives full control of the editing capabilities.
---
Created by a certified Speech-Language Pathologist, Articulation Station is a full featured articulation application to help children as well as adults learn to speak and pronounce their sounds more clearly. Beautiful high quality images represent target words to be practiced in fun-filled activities with the assistance of a Speech-Language Pathologist, teacher or parent. 

Articulation Station is the only articulation application offering practice at the WORD, PHRASE, SENTENCE and STORY levels all in one app! These activities are so fun your kids will love practicing their sounds and forget they are actually "working" on their articulation.

---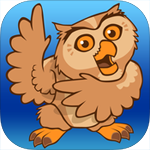 Proloquo2Go
Symbol-supported communication app to promote language development and grow communication skills, from beginning to advanced communicators.Proloquo2Go is the only AAC app that combines unique features, such as research-based vocabulary levels, (activity) templates to support motor-planning and ExpressivePower™ to express yourself. And all that with minimal customization effort!
---
Voice Dream Reader
Having reached top 10 in Education in 86 countries, Voice Dream Reader is the world's most accessible reading tool. With advanced text-to-speech and a highly configurable screen layout, it can be tailored to suit every reading style from completely auditory to completely visual, plus synchronized combination of both.
---
Little Bee Speech Apps is a small app development company made of parents who have a passion for technology and helping kids. With children of their own, they recognize the importance of teaching and working patiently with their little ones to help them achieve their potential. Technology can be an amazing tool in this process and they take great care and pride in the apps that they create. In November of 2011  first app, Articulation Station was available on the App Store and a few months later Articulation Station Pro was introduced. These parents since released several additional apps including a Spanish version of Articulation Station called Articulation Station Español, and Articulation Test Center which is the award-winning articulation and phonology test.
---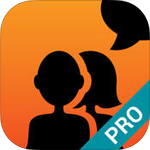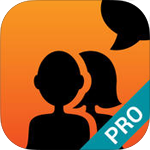 Avaz App  is a full-featured, therapist-endorsed AAC app with an additional training layer to equip parents & caregivers with the strategies involved in therapy. Avaz is also a great learning and speech therapy tool for children with Down Syndrome, Angelman Syndrome, Aspergers and other non-verbal conditions. Avaz offers so much in one app, yet is intuitive and easy-to-use.Avaz has set vocabulary with pictures (Symbolstix) and voice recordings (Ivona) to help your child create messages through touch. You can also customize the vocabulary for the child, by taking pictures and recording voices through Avaz.
---
Smarty Ears Apps was founded in December of 2009 by Barbara Fernandes, a practicing Speech-Language Pathologist certified by the American Speech and Hearing Association. Smarty Ears was the first company to create apps geared towards speech therapy for mobile devices. Smarty Ears' first application, called Mobile Articulation Probes (name changed to Smarty Speech in 2011) was released in January of 2010 and it has helped many speech therapists to make sessions more dynamic and engaging.Three years later, Smarty Ears has created over 50 applications for children and adults with speech and language delays and disorders such as stuttering, articulation delays, autism, down syndrome, and language disorders. Their goal is to provide the best tools that engage every child to learn, develop appropriate communication skills and become better communicators.
---
Tactus Therapy Apps apps are effective speech therapy tools for adults recovering from acquired communication disorders such as aphasia. They're also effective tools for kids struggling to overcome language delays and articulation problems. Many school-based speech-language pathologist uses Tactus Therapy apps to help kids in kindergarten and first and second grade. To find additional information on which Tactus Therapy apps are best suited for school-aged children, visit this dedicated section of their website.
---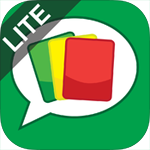 Speech Cards Lite
Improve speech & language skills with Speech Cards, a flashcards app for people of all ages.
---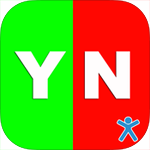 Yes/No from I Can Do Apps
Yes/No from I Can Do Apps is an educational tool designed in collaboration with a Speech Language Pathologist that allows non-verbal individuals to communicate yes and no. This clean and simple design allows users to indicate yes/no responses with a tap of the screen and hear their responses
---
Hamaguchi
Patti Hamaguchi is speech-language pathologist that designs and create the apps for Hamaguchi Apps, along with a talented team of animators, programmers, voice talent, and illustrators. They use cutting-edge technology to motivate and inspire children to develop their communication skills by playing games thatfocus on speech, language and auditory development.
---
Speech Tutor Deluxe Whether you're a speech and language pathologist (SLP), an SLP college student, a parent of children with speech delays, or someone trying to improve their American English accent, you're going to find this an invaluable application. A first of its kind in the field, Speech Tutor brings the latest in technology and animation to the world of speech. The animations inside Speech Tutor take the areas of the face that impede the view of tongue placement and positioning and make them transparent. Now one can literally see inside the mouth as the sounds are being made!
---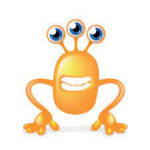 The Speech and Language Store:  (Splingo Speech and Language Apps)
The Speech and Language Store was formed by two experienced Speech and Language Pathologists/Therapists. We work together with the talented folks at Edugame to develop apps that are inspired by the children we work with. Between us, we have over 27 years of experience working as SLP/SLTs with children who have a wide range of communication needs. We specialise in complex special needs and work on a daily basis with pre-school and school-aged children as part of multi-agency teams within hospital clinics and school settings.
---
Super Duper Publications Apps 
Super Duper Publications
makes fun, practical materials for speech language pathology (SLP), autism, articulation, auditory processing, and vocabulary.
Get your 1st, 2nd or even 3rd Bluebee Pal Today!!