Testimonials -Bluebee Pals in the classroom
Kathie Leibert (Jr. Kindergarten- 4-5-year-olds) or you can call it Pre-K 4 My students love spending time with our Bluebee Pals. They consider them classroom friends! They particularly enjoyed working with the Alphabet Matching and Alphabetical Order games on the ABCya Games app. They also like using the Beginning Phonics app. In the words of my students, "It's so cool they can talk!" "They are furry and soft!" "They are fun to learn with!" Thank you so very much! "I have several students in my class that use an AAC device to speak. When introducing the BlueBee, I explained that he also needed a device to speak, just like many of us. The kids started to explore different ways to interact with our BlueBee dog, having him read stories, talk with them one on one and even singing Adele! We could not be more excited to have BlueBee as a part of our classroom. As a teacher of students with ASD, I am excited to discover new ways to incorporate this wonderful resource to help with all aspects of academics and building confidence with social skills."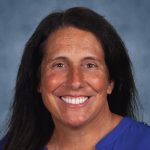 Ann Nathan (Jr. Kindergarten(4-5-year-olds) or you can call it Pre-K 4 Our Junior Kindergarten class enjoys playing with the Bluebee Pals because they are soft and cuddly. The children love to hug them while they are working. They feel they are playing instead of working. Their favorite apps are the Recorder app and the Phonemic Awareness app. We have been recording the children reading their weekly poem or rhyming words. Then, during Circle Time the children listen to themselves on the Bluebee Pal. We also record our Spanish lesson with our Spanish teacher so we can listen and practice Spanish during Circle Time. The children love sitting together hugging the Bluebee pals and working on the iPad.Thank you so much for sharing your Bluebee pals with our class!
Raquel Rinaldi (Kindergarten-5-6-year-olds)My kindergarteners have really enjoyed using the Bluebee Pals this year. I have introduced "Research Skills" to my students. They listen to and read information regarding different animals on the Wikids App. They choose their favorite animal and then illustrate four facts about that animal. They are engaged, having fun, and learning all at once. Bluebee Pals helps us to integrate multiple curriculum areas into one lesson and is helpful in reading text that is too difficult for the students to read on their own. We use the Recorder APP for students to read into the IPad. The children also use different apps for the Sound Sorting App, Dora Rhyme App, and the Phonic Awareness App during reading rotation centers. It's great!
Katrina Derby (Kindergarten-5-6 year olds) My students look forward to reading side by side with our Bluebee Pals. They love to record themselves reading a book using the Recorder app and then having Bluebee read it back to them. We also record ourselves, individually and as a group, reading our weekly poem. It's great to have Bluebee read our poem back to us as we track the words on the poem. This helps us learn our concepts about print skills and keeps the students actively engaged in the lesson. They love hearing their voices come from Bluebee! One student showed so much enthusiasm for Bluebee that her parents contacted me to see how they could get a Bluebee for them to use at home. This has been a great educational learning tool for our classroom!