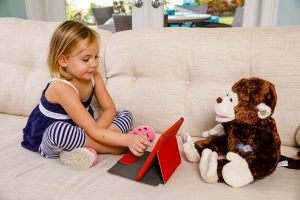 There is no doubt that use of screens has dramatically risen over the past few years. We now have prompts that direct us to a website for making appointments, paying bills, or gathering more information on a topic. But what about children? The issue over screen use continues to be a tremendous source of anxiety for parents – "Am I harming my child from the use of screens? How young is too young? How much time is OK? What programs or toys are best?" There seems to be an opinion everywhere with data that can support its use or reasons to put it away until "children can handle it".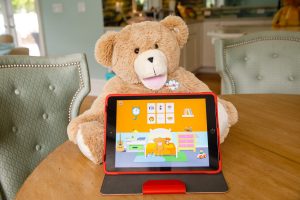 I, for one support the use of screens and media that promote active engagement and learning for all children. Why? Because I have not only witnessed phenomenal growth and understanding with early learners but more importantly have seen children that don't have a voice begin to tell the world who they are and proclaim their capabilities. With the fact that ownership of phones and tablets are now more commonplace and are used by families on a daily basis, we need to begin by having discussions and strategies in place for use and purpose of media/technology in the lives of our children. Here are a few points to consider when adopting family media guidelines.
First, it's imperative that the emphasis is on what is the purpose of using technology on function. Should screen time be limited to educational apps or apps that are developmentally appropriate or also mix in apps just for fun? As a clinician, I would advise having a goal with young children. Fun time is perfectly fine if you are involved in play, and the goal is on joint attention or social interaction. Otherwise, is that child's time better spent doing something else?
Screens are not new to the scene. After all, movies, television, and videos have been around for a long time and have had their own time under scrutiny. Many shows are just that "shows" and imply passive engagement or things to watch. Most apps promote interaction and doing – that is what makes them so enticing. Kids can see their accomplishments. Also, actively participating with a young child when playing an application can provide insight into where a child's interests and skills lie as well as give parents an avenue to promote discussions.
Modeling appropriate use (including turning media off for other activities) can send a profound message about self-regulation to kids. Just as we don't have cookies and ice cream for all our meals – "Moderation is key for happy, healthy kids and families". Having a visual schedule or using a timer helps provide cues for boundaries.
One of the most critical points for using technology is to use extension activities off-screen. Play a hair-cutting app before you go get a hair-cut. This makes content relevant and provides a bridge to real-time events and activities. Everyone benefits when Technology promotes function and skills during everyday routines.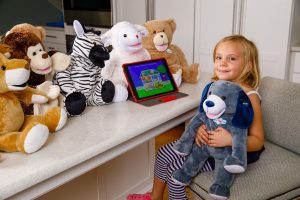 The beautiful things about Bluebee Pals is that Bluebee serves as a bridge in guiding kids in the use of technology. Because of their very make-up, you don't need to have a screen on for them to be effective. Many times, I use my Bluebee Pal for both pretend play or to sing songs and dance when working with kids. Bluebee loves to get up and move! Phone calls from loved ones far away or use the phone application in sharpening social skills is another grand feature of Bluebee Pals. My favorite however is the abundant hugs and kisses delivered by Bluebee to help kids self-regulate. We all need a friend, and Bluebee is a loyal one. https://www.bluebeepals.com
 Jo Booth – Occupational Therapy and Educational App Reviews-Jo Booth is a working Occupational Therapist who enjoys using Bluebee in her Classrooms. Jo Booth has been an Occupational Therapist for over 35 years, and currently practices at EasterSeals mainly focusing on Early Intervention. 
Next up: How to evaluate an app.