Bluebee Pals were donated to the Arc of Indiana to support the special needs community in providing assistive technology tools for parents and therapists. We share the positive impact that technology provides in opening doors to motivate learning and communication in home and school settings.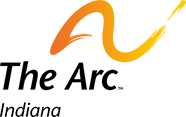 The Arc of Indiana was established in 1956 by parents of children with intellectual and developmental disabilities (I/DD) who joined together to build a better and more accepting world for their children.
With over 27,000 members and 43 chapters in Indiana, and 140,000 members in over 700 chapters nationwide, The Arc is on the front lines to:
Empower families with information and resources to assist them in their journey of raising a child with a disability to lead a full and meaningful life.

Empower people with intellectual and other developmental disabilities to be self-sufficient and independent to the greatest extent possible.

Inspire positive change in public policy and public attitudes.

Prevent disabilities through education about the dangers of drugs and alcohol while pregnant and advocating for all women to have quality prenatal care.

Serve as a spokesperson and advocate for families and their loved ones.
The combined strength of local Arcs, state Arcs and The Arc of the United States makes The Arc the largest national community-based organization advocating for and serving people with intellectual and developmental disabilities and their families.
---
Since 1956, The Arc of Indiana has been here to help Hoosiers with developmental disabilities and their families realize their goals of learning, living, working and fully participating in the community. Our main focus continues to be providing a resource for families to come together and help advocate for a better life for their children. Today we have 43 chapters located throughout Indiana serving thousands of individuals each year.
On behalf of The Arc of Indiana, I would like to thank you for your very generous donation. We are in receipt 26 cartons of Bluebee Pals. We truly appreciate your generosity. The Arc was very excited to receive Bluebee Pal  Leo the Lion and Sammy the Bear Bluebee Pals for their children's programs. I will let you know more feedback as it comes into us. The one story I've heard so far is about a little girl who's grandfather called her using Sammy the Bear.  He lives very far away. They were able to place Sammy up to her face and Grandpa made kissing noises over the phone. She could feel Sammy's lips move and was so excited to get kisses from Grandpa!
Thank you for helping us help others. 
Jill Vaught – Director of Organizational Advancement