It's December! If you have been thinking about getting a Bluebee Pal for your classroom or child, now is the perfect time!  Children's eyes light up with joy when they receive a Bluebee Pal.  As a Speech-Language Pathologist, my students adore them!  Bluebee Pals make treasured friends, even as they help teach important educational lessons. Engaging children in literacy and communication are challenging during these unconventional times in education; Bluebee Pals offer a comforting, huggable companion enabling children to learn beyond a screen.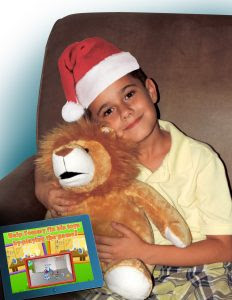 We are offering a discount PROMO CODE bluebee20 at the Bluebee Pals Shopping Cart during this Holiday Season. Bring a smile to a child's face and purchase one of our talking plush animals as part of your classroom essential tools or buy as a unique gift for your child. Bluebee Pals are a versatile educational tool for all early childhood and special needs children. ENCOURAGING social-emotional skills, reading, singing, and all educational activities at home or in school . Check out all the free resources available on our website.  https://www.bluebeepals.com/store/  
Bluebee Pals make awesome gifts!
What Are Bluebee Pals? 
Bluebee Pals are softly huggable, lovable, plush interactive learning tools/toys that connect via Bluetooth to all iOS and Android devices. They wirelessly pair with all apps and activities with a narrative, which provides endless educational opportunities and entertainment for children of all ability levels. Bluebee's mouth and head realistically move while speaking, making reading, educational apps, games, and activities so much fun!  Which Bluebee Pal will you choose? Hudson the dog, Riley the zebra, Leo the lion, Lily the lamb, Sammy the bear, or Parker the monkey? https://www.bluebeepals.com/apps-bluebee-pals/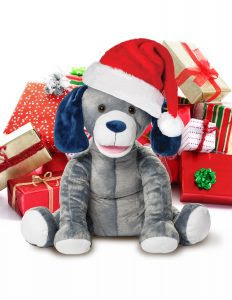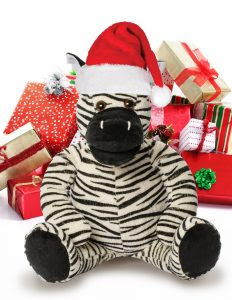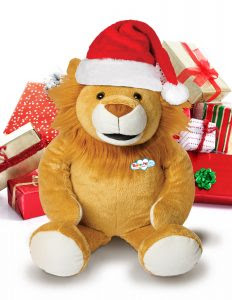 Just-for-fun favorites apps that we love to use with our Bluebee Pals

:

*The Night Before Christmas https://apps.apple.com/us/app/night-before-christmas-narrated-classic-fairy-tales/id960192865

*The Snow Man https://apps.apple.com/us/app/snow-man-narrated-classic-fairy-tales-stories-for-children/id948236983

*A Charlie Brown Christmas https://apps.apple.com/us/app/a-charlie-brown-christmas/id476508724

*Sleigh Bear https://apps.apple.com/us/app/sleighbear/id1445593675

*How the Grinch Stole Christmas https://apps.apple.com/us/app/how-the-grinch-stole-christmas/id1016686482

*Sleigh Bear https://apps.apple.com/us/app/sleighbear/id1445593675