Bluebee Pals tech companions have become an effective personalized learning tool in many classrooms. Educators are mesmerized by the diversity of the various applications Bluebee provides to teachers and parents. Bluebee connects to a variety of reading, educational and music apps; educators are expressing how Bluebee motivate and engage children to learn. Bluebee Pals are very affordable and can be purchased by purchased order https://www.bluebeepals.com/purchase-orders/ or directly at Amazon and bluebeepals.com. https://www.bluebeepals.com/store/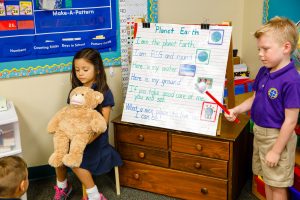 Bluebee Pals educational plush learning tools have been implemented as an assistive technology tool in Pre-K classrooms for mainstream and special needs children. Many therapists and teachers are incorporating Bluebee Pals into their lessons plans and therapy sessions and witnessing positive results in learning. The personalized learning approach engages children to listen as Bluebee participates in directives in conjunction with the teacher.https://www.bluebeepals.com/general-education/
Bluebee Pals are a plush tech learning companion that connects all Apple and Android devices(phones, tablets & laptops) through Bluetooth and pair with all educational, reading and game apps. Introducing these tech companions motivates and inspires children to learn while increasing communication and social skills.
In 2018, Bluebee Pals released their premium Bluebee Pal Pro 4.0 with robotic head movement and a "free" educational and lifestyle App. The app introduces a Bluebee Pal House with rooms and games to teach Pre-K children social/emotional skills, speech/ language and basic curriculum.
They are part of the growing trend of personalized learning providing students more opportunities to become architects of their own learning path as technology adapts to their specific needs. Personalized learning consists of customized learning paths. These paths adapt to the learner as each student accesses the curriculum and moves forward. Students set the pace and take responsibility for the learning process. https://www.bluebeepals.com/special-needs/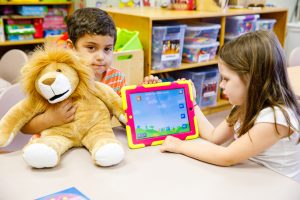 .