Try Adding To Circle Time!
Wow!
Zing!
Excitement!
Wonder!
Engagement!
Bluebee Pals are uniquely suited for use during group circle time reading practice! Children love reading buddies, and Bluebee Pals make awesomely perfect reading friends!
It's easy to do without spending a lot of extra time!  Just connect your Bluebee Pal via Bluetooth (Android or iOS) to your favorite storybook apps; make your own classroom books using a story creator app;  carry-on a conversation, type in the text of your own book, or make up your own stories by using a text-to-speech app; or utilize narrated YouTube book videos! Here are some ideas to get you started. Have fun!
1. Book apps
Connect your Bluebee Pal to any of your storybook apps to make storytelling come to life!  Your Bluebee Pal will "read" any story, with natural head and mouth movements!  Children will become immediately more engaged and attentive!  Pause the app at any time to discuss the book and ask questions with your students!  Some book apps allow the user to record/retell the story with their own voice! Some of our favorite book apps:
Even Monsters Are Shy by Busy Bee Studio: Ben helps his new monster friend overcome his shyness.
https://itunes.apple.com/az/app/even-monsters-get-sick/id535303119?mt=8
Three Little Pigs vs The Wolf by Irene Deev: A classic fairy tale comes to life!
https://itunes.apple.com/us/app/three-little-pigs-vs-the-wolf/id1152205182?mt=8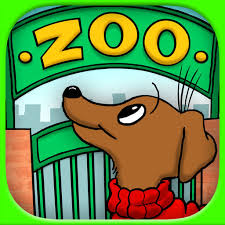 Oscar Goes to the Zoo with WordWinks and Retell, Record & Share by You Tell Me Stories Foundation: Oscar learns that there is nobody he would rather be than himself
https://itunes.apple.com/us/app/oscar-goes-to-the-zoo-with-wordwinks-and-retell-record-share/id587648796?mt=8
2. Create your own stories!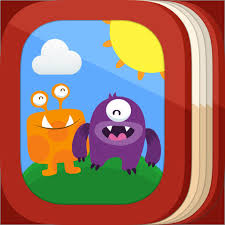 My Story School eBook Makerby Bright Bot, Inc.: Create and share ebooks and movies using your own voice, drawings, stickers, and photos!
https://itunes.apple.com/us/app/my-story-school-ebook-maker/id449232368?mt=8
Book Creator for iPad by Red Jumper Limited: Easily create your own books! Add music, narration, video, text! Share with family and friends.
https://itunes.apple.com/us/app/book-creator-for-ipad/id442378070?mt=8
3. Text to Speech
Talk For Me – Text to Speech by Darrin Altman: Interact with your Bluebee Pal by typing in text for your Bluebee to speak! Ask and answer questions, carry-on a real time conversation! Make up your own stories or type in the text of books for your Bluebee Pal to read.
https://itunes.apple.com/us/app/talk-for-me-text-to-speech/id975096888?mt=8
4.

YouTube videos:
Do a simple search for your favorite book by name, or search for children's read aloud books. Here are a few to get you started.
The Rainbow Fish https://youtu.be/QFORvXhub28
No, David! https://youtu.be/5XTb_Vi2VFU
Go Away Big Green Monster https://youtu.be/c5aBlzg0548
Mrs. Piggle Wiggle https://youtu.be/KbtBoNE3vRw