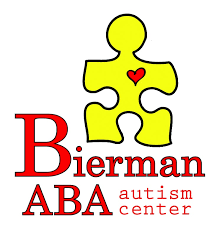 A few months ago, The Bluebee Pal Project donated Bluebee Pals to Bierman Autism Centers in Indiana and their Boston Locations.Therapists graciously agreed to monitor the role of Bluebee Pals in their therapy daily sessions with children with Autism. We have provided photos and feedback to share with other therapists and families on the positive effects of the utilization of Bluebee Pals as a learning tool for children with Autism.
Bierman work with children with autism spectrum disorders up to the age of 13. They specialize in providing early intervention, personalized and intensive Applied Behavior Analysis (ABA) programs. Their early intensive intervention programs (EIBI) are designed to help children learn skills across many different developmental domains in order to be happy and successful in any environment, whether that be in the home, community or the classroom. Whether a child was just recently diagnosed or has been in a traditional school setting but unable to make adequate progress, they deeply believe every child is capable of learning with the right programming in place. 
 

1. How often is Bluebee Pal used daily/weekly?
Used daily, 2-3x times a day….What activities is Bluebee Pal used with?
                 Stories via youtube, singing along to songs via youtube (individual child), stories with friends (youtube), dance party with friends ( group ) Bluebee is the DJ), practicing taking turns with BlueBee, practicing taking turns which story bluebee reads (group), individual student uses Bluebee during independent time (usually relies on adults to play)
              2. Who is using the Bluebee Pal (teachers, therapists, teacher assistants, students, administrators etc.)?
            behavior technicians, behavior analyst, trainers, administrators, students
           3. What goals/objectives are you targeting when using Bluebee Pals (educational, speech/language, occupational, behavioral, physical)?
          Group attention (educational), behavioral (for motivation), gross motor (dance), turn taking (social), asking in full sentences for stories/activities (speech)                                
        4. How does Bluebee Pal effect the activity and student progress/engagement? 
               For students who are motivated by Bluebee, students will engage in activities such as reading, stories, listening for much longer with bluebee. Students who often want to play alone will be prone to listen to a story with a peer if the story is read by a Bluebee.
        5. Are you experiencing any technical or implementation difficulties when using Bluebee Pals? Please explain.
    One student became frustrated when Bluebee had enough battery to say low battery but not enough battery to properly function, but no real technical issues. Very easy to use.
      6. What are your most favorite and least favorite things about using Bluebee Pals?
  The moving mouth seems to be the biggest hit. It helps the child engage and focus as you would in real conversation. No least favorite so far!
     7. Anything else to share?
The Bluebees have been a great teaching item. The Bluebees seem to be a great item to help kids who are usually hesitant be more open to new activities.