Do you want your child to be a better reader? A better writer? A better communicator? Experience increased academic success? Instill in them a love of reading at an early age! One of the early predictors of academic success in young children is the amount of reading they do.
As a Speech Language Pathologist, many parents ask me what they can do at home to help their children. My advice always includes daily reading. Based on experience,  I highly recommend that parents use Bluebee Pals to help cultivate a lifelong love of reading and create a special bond with their children! I have used Bluebee Pals in my classroom as reading buddies for several years and I have seen the difference they can make in exciting children about reading and learning! You and your child can use Bluebee Pals as daily reading buddies with traditional books, or with book apps!  A combination of both is an excellent way to spread reading enjoyment. Bluebee Pals, along with interactive digital books, make books come alive!
 

Reading with your child daily:

*Improves vocabulary and language skills
*Improves reading comprehension
*Boosts brain development
*Supports cognitive development
*Improves concentration and discipline
 *Improves imagination and creativity.
*Exposes children to different experiences
*Promotes empathy
*Builds self-esteem
*Prepares children for academic success
 Some of our favorite book app collections:

9 Dr. Seuss Beginner Books by Oceanhouse Media

https://itunes.apple.com/us/app-bundle/9-dr-seuss-beginner-books/id1343308588?mt=8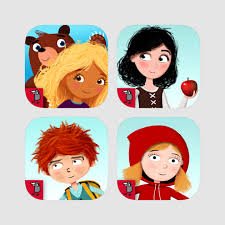 Nosy Crow Fairytales Bundle by Nosy Crow
https://itunes.apple.com/us/app-bundle/nosy-crow-fairytales-bundle/id1169999172?mt=8
 Tips for reading with children of any age:
*Set aside daily time reading time. Find somewhere quiet without any distractions.
*Ask your child to choose a book and sit close together. Encourage your child to hold the book/tablet/Bluebee Pal themselves and/or turn the pages.
*Point to the pictures and encourage your child to talk about the book. Talking about the characters and their situations helps children understand relationships and is an excellent way for you to get to know each other or discuss difficult issues. Give your child plenty of response time. Ask them what will happen next, how a character might be feeling or how the book makes them feel. If there are illustrations, relate them to something your child knows. Ask them to describe the characters or situation or what will happen next. Encourage them to tell you the story by looking at the pictures.
*Above all else…make reading fun and enjoy the time together with your child!