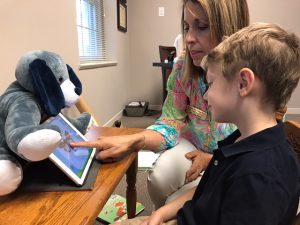 My name is Julie, and I'm a Speech-Language Pathologist. I was super excited to hear about Bluebee Pals and how they can help facilitate communication with my kids! It looks like an incredible product for some of my younger, not yet verbal children. I work in a low-income, rural area of North Carolina, so I'm conscientious about what I use or recommend to these families.
I have been SO impressed with how my kids have responded to Bluebee Pals. I have been getting my feet wet and introduced it to 5 kids on my caseload in the last four weeks. I am happy to share my testimony regarding the positive reaction from my early childhood students. Bluebee Pals are genuinely a practical assistive technology tool to engage communication. http://bluebeepals.com
GREAT APPS TO CONNECT WITH BLUEBEE PALS
One feature I've been loving is pairing Bluebee with Epic books or just using youtube to have Bluebee "read" books to kids. It has been so engaging for my little ones, who typically aren't book lovers. Also, the speed and accuracy with which I can pause a story to review vocabulary, cue for page-turning, ask questions, etc., has been excellent.
I have also found Bluebee to be an effective tool for using songs/nursery rhymes. Some of my kids get hyper-fixated on technology, so using my tablet or phone to play songs is more of a distraction than anything else. Using Bluebee to play the songs has changed the game! I love that I can use his arms to model finger plays/gestures associated with songs (head, shoulders, wheels on the bus, etc.).https://www.bluebeepals.com/apps-bluebee-pals/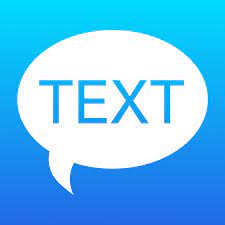 Using text-to-speak apps has been a fantastic experience with Bluebee. I have many kids working on greeting others, and it's been so easy to use Bluebee as a low-stakes "peer" to practice this skill. It also gives me complete control and the ability to navigate practice conversations without my kids feeling like they're always just talking to me.
I was so surprised to use text to speech, even for babbling sounds! For my kids just learning early sounds, Bluebee could model back reduplicated; CV babbles, which was engaging and impressive for my little ones.
I am still experimenting with pairing Bluebee to communication apps and devices, but this is next on my list. So far, I am so grateful to have received this product!