Most kids love to listen to music and sing. Singing is one of the best activities during the holidays for young children and can be done anywhere – in the car when out and about or to reinforce everyday routines at home or school. Singing promotes development on so many different levels. Not only does it build language and vocabulary skills, but also teaches kids about social and cultural traditions, enhances thinking skills and provides an overall sense of well-being. And if fingerplays or movement is added, it helps kids retain the material by synching speech and other sensory systems with the body. Did you know that your Bluebee Pal comes ready right out of the box to help your children learn the joy and comradery of singing with others?
Finding appropriate music can sometimes be hard or frustrating. Here are a few of our favorite ways that bring our Bluebee Pals to life. Follow these easy steps to get started.
Turn on your Bluebee Pal and pair it with a device. Usually, this is found under "Bluetooth Devices" within the settings tab. Devices such as a phone, tablet, or even an AI device such as Amazon Kids or Google Home can be paired with Bluebee.

Select your album, playlist, or app, and tap the play button. Like magic, Bluebee will automatically begin to sing. The realistic head and mouth movements will transform Bluebee into a real-life friend.

Set back and enjoy yourself! You can add microphones to make it authentic. We have found the plastic dollar store type microphones work well as they help amplify voices – but not too loud.
Spotify is one of our favorites as families can search for music or songs, make playlists, or explore playlists made by others. Spotify can either be used as a free service or as a subscription service. The difference being that the subscription service offers the options to download music to your device, listen offline, and to eliminate pop up ads that may interrupt or be inappropriate for kids in play.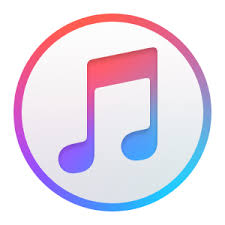 Amazon Music, Google Music, or iTunes are all subscription services that function much like Spotify. There are free options to use in home or with a hotspot, but to download music, create playlists to listen offline, and to eliminate ads you'll need to subscribe.
YouTube is a favored and universal hub for children's music and educational videos. Be sure to view any music video to check out its content before playing it for a child. Even You Tube Kids may have some content that is inappropriate slip through YouTube's filters. Report anything that seems off putting.
Whatever your choice, remember that holidays are a time to connect, share, and enjoy each other. Happy Holidays!