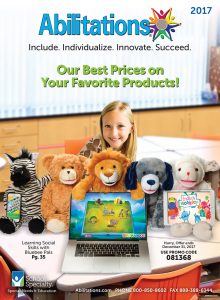 At School Specialty, they offer award-winning brands and over 110,000 items for educators in every discipline. School Specialty brands address the full spectrum of educational needs, from basic school supplies to furniture and playground equipment, to standards-based curriculum solutions.Abilitations special needs products developed by therapists, educators, parents, and children.
Abilitations Special Needs Products Make a Difference
Abilitations and School Specialty are committed to enhancing the lives of individuals with special needs. They strive to offer the most comprehensive assortment of products and solutions for all children and the therapists, educators, and families that support them. From theraputty to fidgets, to weighted blankets, swings and more we offer the most effective special needs resources and solutions available. In addition, they reinforce our commitment and support through our Blog, our Bright Solutions tips from the pro's and our on-staff experts to answer all your questions.