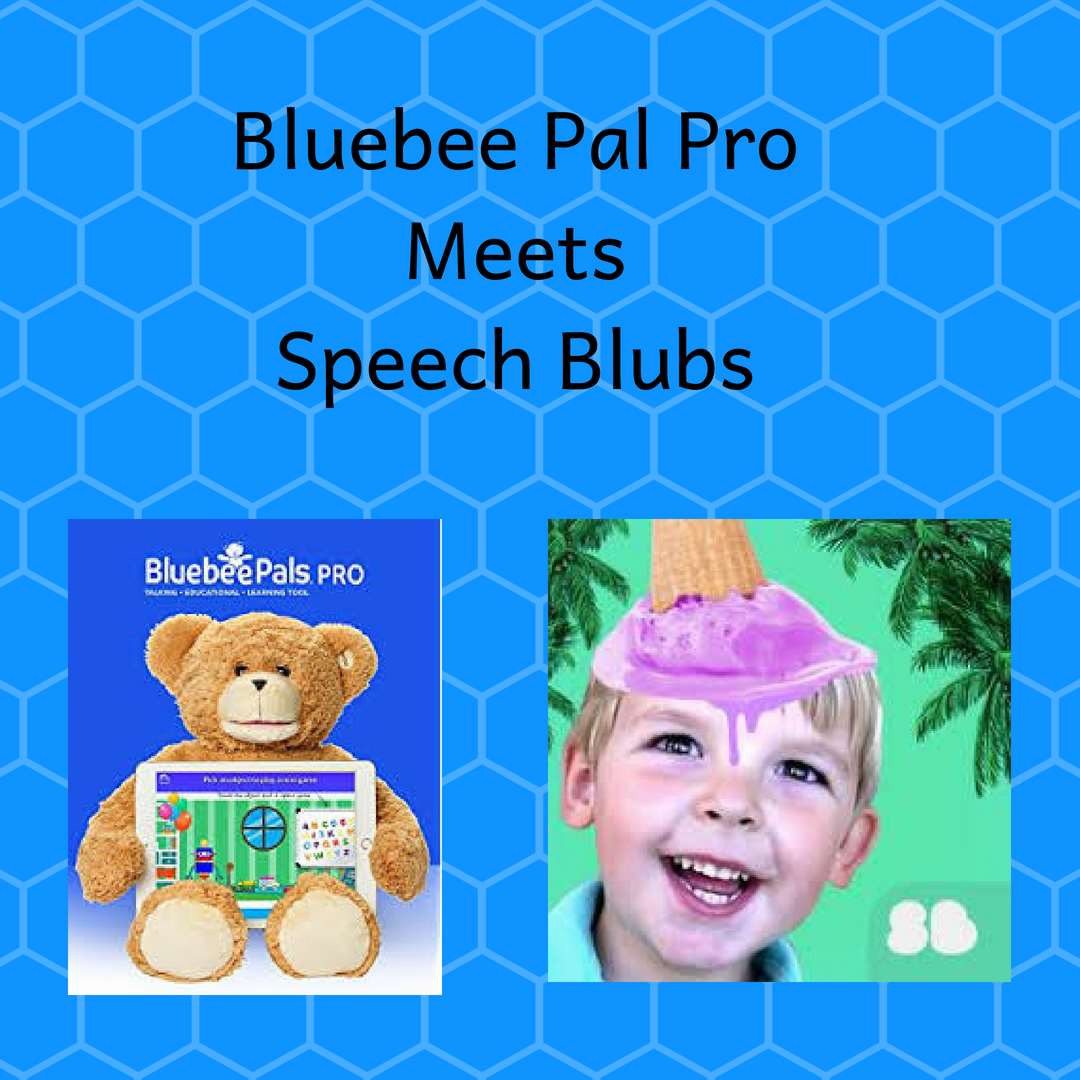 Speech Blubs is a comprehensive speech therapy app that targets both assessment and treatment for children with speech and language delays and disorders. Once you download this free app, the assessment screens pops up and begins navigating you through a short screening process. The screening includes questions that address various aspects of language including: pragmatics (with various questions), hearing, play, comprehension, and talking. Once you are finished answering the quick screening, Speech Blubs sends an email with a pdf to your email so it can be easily shared with a therapist, teacher, etc. This quick assessment does not replace a speech and language assessment though. This is just a quick screening that can be a useful tool for a parent or shared with an SLP. Additionally, the app does not replace speech therapy! However, this app can be used in conjunction with speech and language therapy and can be wonderful tool for carryover.
This free app is a speech production app that targets early sounds, outdoor wonders, guess the sound, guess the word, numbers, family names, sing along, get into shapes, living colors, animal kingdom, ride your wheels (words for transportation), when I grow up (community helpers words), this is my body, yummy time (names of foods and drinks), first words, and mouth gym (speech therapy practices). It's a fun and engaging app that keep your child engaged while working on specific speech production exercises. I also like how Speech Blubs also targets specific receptive tasks and takes into the account the power of using another child as a motivator through all speech exercises.
Once downloaded, you can activate your free 7-day trial and then opt for a subscription that costs $9.99. However, the app offers specials throughout the month that may reduce the cost. 
When reviewing this app on my blog, I asked Jerry, CEO of Speech Blubs some questions about his app. To read the interview, click here. To learn more about this app, click here.
Now that you know all about Speech Blubs, how can you use Bluebee Pal Pro to help with speech and language goals?
Since one of the wonderful things about this app is that a child can watch the child's mouth move on the screen it is suggested that the child first watch the sounds being made directly on the screen. For example, when choosing "Early Sounds" choose Monkey and make a "oo-oo" sounds like a Monkey. Once hooked up with Bluebee Pal such as Parker the Monkey, he can make a monkey sound! Record your own voice and Bluebee Pal will make your child's monkey noise! 

You can connect Bluebee Pal and have a child alternate between listening to sounds coming right from the device with the sound and words coming from the Bluebee Pal. This can help with carryover as well and it can be a way to practice the sounds. 

For example, when practicing a roar for a lion, Leo the Bluebee Pal lion would be perfect to practice that roar with!

I think there are certain sections of the Speech Blubs app that work well with the Bluebee Pal Pro such as Sing Along and Guess the Word. Be creative with using Bluebee Pal! Given the flexiblilty of Speech Blubs and versatile nature of the Bluebee Pal, this interactive activity can add a nice engagement and carryover piece if used in the most optimal way! 
Are you looking for more speech production apps to use with Bluebee Pal? Check out Sayin It Sam here.