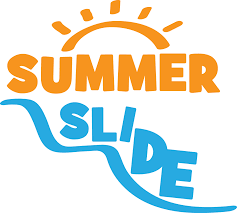 Now that your kids have had a few weeks to enjoy the onset of summer, it's time to tap into learning activities to prevent the dreaded "Summer Slide". The phenomenon known as "Summer Slide" where kids lose skills over prolonged breaks is not an urban myth, but something that has been validated in research. Summer Slide is not limited to kids of school age, but can also be seen in preschoolers. Summer learning activities don't necessarily need to be heavy handed. Activities of high interest can be tailored to maintain skills too.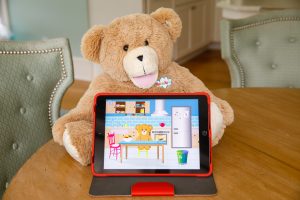 With a little help from Bluebee Pals, kids can remain curious about discovering new interest areas and put to use those skills they've acquired throughout the year. Pairing learning activities with actual experiences is one way to gather and retain information. Who doesn't like a field trip? In this first in a series, we will provide you with ideas of how to keep learning fresh with Bluebee Pals. https://www.bluebeepals.com/apps-bluebee-pals/


Summer Slide: Going to a beach whether it's the ocean or a lake is always a family favorite. Here are a few apps to play if you are headed to the beach: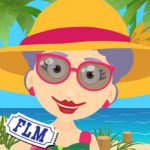 Grandma's Beach Fun by Fairlady Media is loaded with educational games and videos. There are 7 different activities and 3 interactive extras to explore. Identifying what items are needed to take to the beach, beach art, and math and literacy games with a beach theme will help sharpen thinking skills, as well as help kids, plan out what to do on vacation. I love this app for an introduction to what goes on at the beach and what to expect.
Marco Polo Ocean is an excellent choice when exploring the ocean. This app combines a sandbox full of activities that serve as your child's personal oceanic encyclopedia. Fun begins with a puzzle that examines sea life, boats and submersibles. What sets these puzzles apart are the fact that they are accompanied with a narrative describing the function and parts to each item. Once done, completed puzzles are thrown out in the water where kids can design their own oceanic landscape from the shore to the deep-sea floor. Moving the items around in their environments gives you a peek into how the sea animals interact and behave.
Just Grandma and Me the classic book by Mercer Meyer is one of the most endearing stories about summer fun. The story shares Little Critter's adventures with Grandma at the beach. It facilitates language development through highlighted narration, words and pictures that can be tapped to reveal pronunciation, and the opportunity to record parents (or grandma) reading the book to their kids.