Prevent summer slide with Bluebee Pal! It's summer and time to play outside and be free! Summer can be a wonderful time for both children and adults to relax and be engaged in a variety of unstructured tasks. However, with all of that time off, it can also be a time for children to regress with their speech, language and reading without some intermittent instruction from caregivers or educators.

What is the summer slide? The summer slide refers to the loss of achievement gains from the past school year. Summer slide is normal for children but with children with special needs we have to be even more conscious about this regression. How can we prevent this summer slide? Exposing your child to language and literacy in a fun and engaging task can help.
To learn more about the summer slide, click here.                             
Six apps that help your child engage in various learning apps!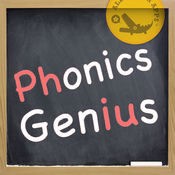 Phonics Genius app is an excellent app to improve your child's ability to learn phonics!  The free app contains over 6,000 words and combines audio, voice and written words together. The words are grouped by phonics and support three unique learning modes.  This includes the following; play audio automatically and proceed to next card on click or hear audio only on click and move back and forth one word at a time by swiping left or right. To see the full review, click here.
Clicker Books is a book making app that helps supports students with varying abilities. The app includes speech support which helps students to review and self monitor what they have written within the Clicker Book app. You have the option of creating your own book, using a sample book or editing your own book. Within each sample story, you have the option to "read", "talk", "write" or "illustrate". Clicker's "SoundShift" button allows students to listen to any word on the page, or in the word predictor, or spell checker. Inside the Clicker Books App, there is also word predictor that helps suggest words that fit within the context of the student's writing (for example, if you type "drink" words related to beverages would be proposed). To see the full review, click here.
Letter school is an app that can help your child write the letters of the alphabet. This app can make handwriting easier by providing the child with motivating and supportive stimuli with appropriate cues. For each letter, your child will learn the letter name, sound and a word that it begins with. Tap, Trace, and Name each letter when using Letter School. The app also includes lowercase letters and numbers 1-10. The app can also help with eye hand coordination and can help build a foundation for literacy and numeracy. To read the full review, click here. 
Kids will have a blast learning their ABC's and building vocabulary with the adorable monsters in Endless Alphabet. Each word features an interactive puzzle game with talking letters and a short animation illustrating the definition. Before you know it, your child will be using words like gargantuan and cooperate! Encourage your child to improve their literacy, spelling and vocabulary skills with Endless Alphabet App. Endless Alphabet app is an engaging and educational app that will help your child learn and have fun at the same time. As your child opens the Endless Alphabet App, they can swipe through up to 70 choices of words to explore. To read the full review, click here.
Create stories of your summer memories! Make a story about visiting the pool or your summer vacation. This can be used to elicit conversation and recall events when your child returns to the school in the Fall. It can also be used to help your child create sentences and work on literacy and language skills. Pictello is a versatile app that can be used to create stories with using photos, short video clips and text. This app has the ability to use both synthesized and digitized speech. The app also gives you the ability to share easily with others is user friendly to set up. Pictello also has the option to use many different language and accents which can be an excellent feature for many individuals. When creating a story, choose between Wizard or Expert depending on how much support you need. Name your story and then choose your voice, transition feature and filling out the "About Me" section. To see the full review, click here.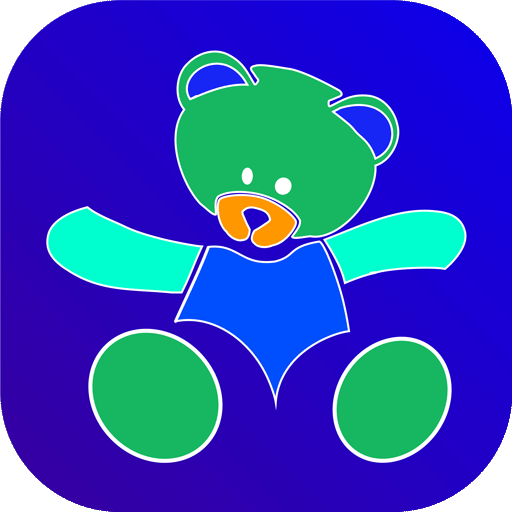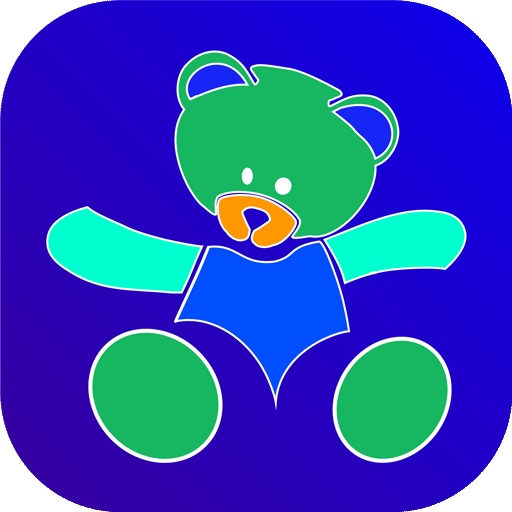 The Bluebee pal App is a free educational and interactive app which can bring your Bluebee Pal to life! Don't have a Bluebee Pal? No problem! This free app can be used without a Bluebee Pal. The Bluebee Pal App incorporates choice making and engagement when interacting with the app. It features five different rooms with specific tasks. Within each room, your child's chosen Bluebee Pal can interact with varying activities, such as in the kitchen scene. Bluebee Pal can eat various foods, drink, and access different appliances and objects in the kitchen like the refrigerator, oven, mixer, water bottle, etc. During these scenes, your child will also learn different routines in the kitchen and can target specific goals listed below. The app also includes free mini-games that target language, literacy, matching, inferencing skills and imaginative play. To see the full review of this app and targeted 10 language and learning goals, click here.