Apps from Mrs. Wagner's classroom November 2017
It's November! Turkey time! Time for family get-togethers, traditions, history lessons, and remembering to be thankful! Here are some of our favorite Thanksgiving-themed apps. We love to pair them up with our favorite Bluebee Pals for maximum learning fun.  Enjoy!
Turkey Forgot How To Gobble by Alexis H. Purcell
https://itunes.apple.com/us/app/turkey-forgot-how-to-gobble/id567766441?mt=8
Oh no! Joey the turkey has forgotten how to gobble! His barnyard friends rooster, cat, dog, Minnie Moo and Gillie the turkey all join in to help him find his gobble! This is a cute interactive story about friendship, helping one another and perseverance. Great for learning and imitating animal sounds, same/different, wh-questions, and critical thinking skills. When you press an animal, it makes its own sound! Do you know the sounds each animal makes? Turn the pages on your own, so that you can talk about the story while you read. My preschoolers love this book app!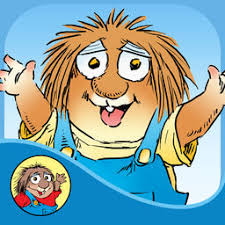 Just So Thankful – Little Critter by Oceanhouse Media
https://itunes.apple.com/us/app/just-so-thankful-little-critter/id986572769?mt=8
Little Critter learns about being thankful for what he has! There's a new kid in town who seems to have everything, including the Super Streak scooter that Little Critter wants! But Little Critter soon discovers that he has something that money can't buy…his loving family! This sweet story is great for teaching the value of family over possessions and has lots of vocabulary words to learn, too! One of our favorite features is the ability to record the story in your or your child's own voice! Be sure to search for and find the hidden creatures in the book…can you find them all? Works beautifully with your Bluebee Pals!
A Charlie Brown Thanksgiving – A Peanuts Interactive Classic for All Ages by Loud Crow Interactive Inc.
https://itunes.apple.com/us/app/charlie-brown-thanksgiving-peanuts-interactive-classic/id703585226?mt=8
What would Thanksgiving be without this classic? Join Charlie Brown and all of the Peanuts gang as they get together for a feast! Kick a football with Charlie Brown (can he trust Lucy?), help Snoopy prepare the eats, set the table, and discover the meaning of Thanksgiving! Great fun for reading and discussion.



Hand Turkey Thanksgiving by Jay Ayres
https://itunes.apple.com/us/app/hand-turkey-thanksgiving/id548970720?mt=8
This is a very simple but enjoyable little app for the younger ones. Press your hand on the screen to make your own turkey, then name it and decorate it! Great for cause and effect and following simple directions. You can draw and rake fall leaves and create your own turkey stampede!



The Berenstain Bears Give Thanks by Oceanhouse Media
https://itunes.apple.com/us/app/the-berenstain-bears-give-thanks/id404118797?mt=8
The little bear family celebrates and acts out the story of the original Thanksgiving. Sister bear discovers something she is really thankful for. As always with this series, there is a moral to the story! Excellent to use for sequencing. Readers can read the book or record it in their own voice. A very sweet tale!
**I can not use this book in my public school due to its decidedly Christian perspective; however, I do love it and enjoy sharing it with friends and family!!!