Welcome to our Children's Book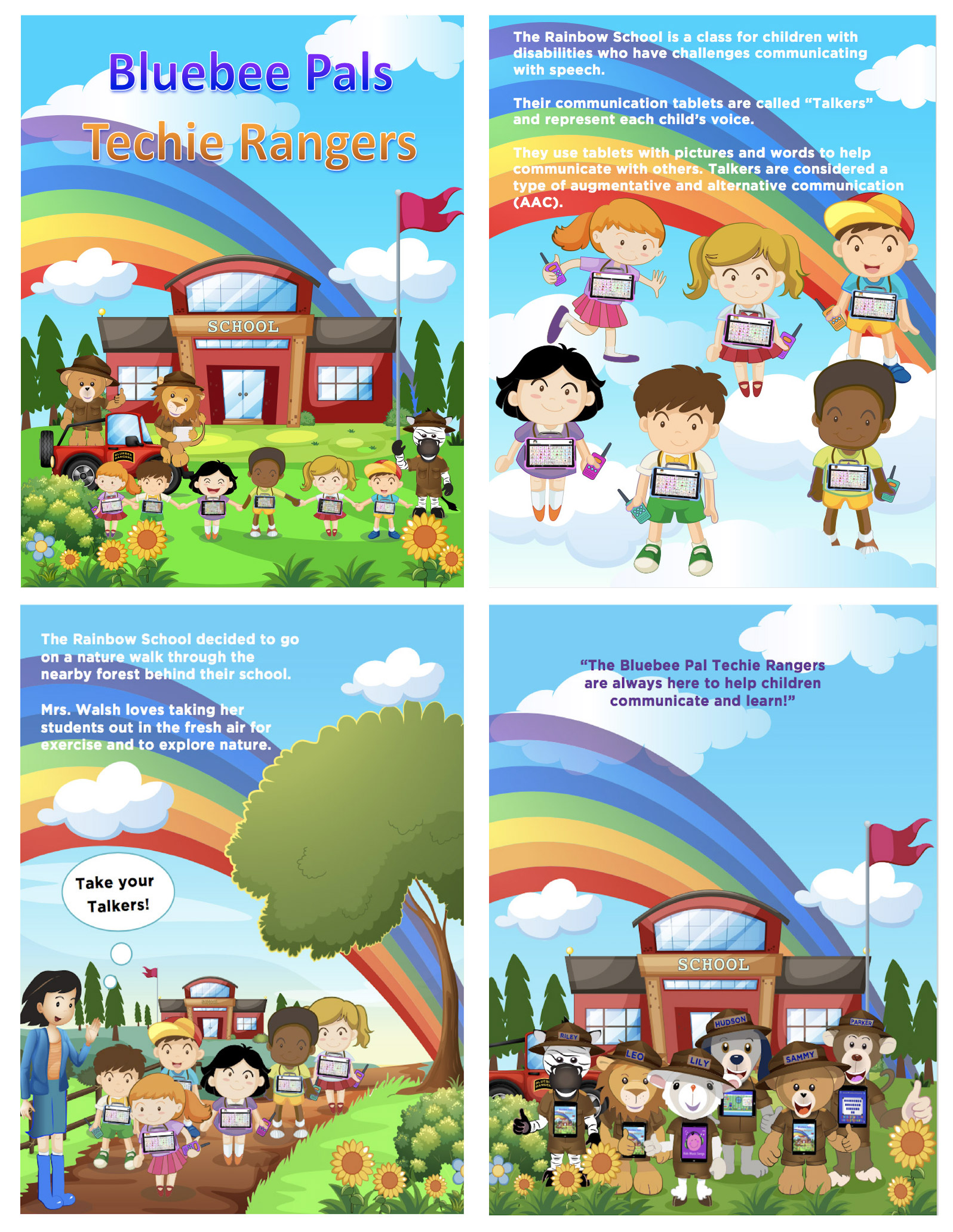 When Andy gets separated from his class on a field trip, he needs to be rescued. Who comes to the rescue? The Bluebee Pal Techie Rangers! Join Andy and his Bluebee Pal friends on an adventure to return back to the Rainbow School. This book, which helps target language and learning tips, is an excellent tool to help children learn about Bluebee Pal, an affordable and beloved assistive technology tool. In addition, it helps broaden understanding of children with complex communication needs that use AAC as their "voice". With its captivating illustrations, all children will want to come on an adventure with the Bluebee Pals!
This fun Activity Guide provides links to Preschool, Kindergarten and First-Grade Common Core/State Standards.
Game boards: Letters, Sounds, Sight Words and Math.
This fun Activity Guide created by a teacher provides 61 Pages: Black/White and Color Activities with Curriculum.