Welcome To Helen's Corner
App Reviews by Helen Wagner, She is a public school SLP helping preschoolers
Bluebee Pal Teacher Ambassador Helen Wagner
I often use our classroom Bluebee Pals during therapy to work on reading, talking and playing skills! My students really relate to their Bluebee therapy friends, and look forward to learning with them!
Teaching and learning begin at home. Parents are the first and most important teachers in the early, developmental years. Young children learn essential, foundational speech, receptive and expressive language, social, pre-reading, cognitive, numeracy and communication skills necessary for future academic success through meaningful play and lots of language rich learning opportunities.
Read, Read, Read!
Read to your child daily. Reading helps develop vocabulary, attending, sentence construction, grammar, pronoun usage, social-skills, turn-taking, imagination, creativity, sequential thought, emotions, wh-questions, comprehension, receptive/expressive language skills, critical thinking and problem solving, and so much more! Reading daily to young children is one of the most language rich and meaningful learning opportunities that parents can give their children. Parents provide many natural educational interactions while reading, talking about the subject matter and elements of the story, questioning about the story, and practicing story retelling.
Talk, Talk, Talk!
Parents need to talk to their children! Talking and commenting on the world around them is a great, natural way to teach children. Examples: In the grocery store: "How many yellow fruits do you see? How many green vegetables? Let's buy three red apples". In the car: "Let's see how many blue cars we can count" or "How many things can people ride in to go somewhere"? "Let's look for things that are orange". "Can you find a stop sign? What colors are in a traffic light"? At home during interactive play: "Oh, wow, I see that you are racing your red car and your blue car. Which one do you think will go faster"? Simple commenting and talking about what you and your child are doing and seeing and asking questions is a powerful educational tool. Commenting on the world around them will build and reinforce basic concepts, numeracy, turn-taking, pragmatic skills, receptive and expressive language, critical thinking and reasoning skills, problem solving, grammar, and more.
Play, Play, Play!
Play with your children! Lots and lots of learning takes place during play! Play dolls, play trucks, play games, play marbles, play pretend! Provide opportunities for you preschoolers to interact with peers! Beginning games such as Candy Land, Spot It, Pop the Pig, I Spy, Zingo and more are great for practicing social skills, turn-taking, sharing, numbers, colors, matching and categorization skills. Playing and learning through songs and finger-plays such as "Itty Bitty Spider, 5 Little Ducks, etc, is a great way to teach rhyming, sequencing, memory and basic concept skills. Learning through play provides powerful opportunities for cognitive growth.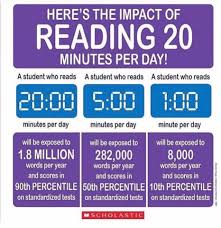 Do you want your child to be a better reader? A better writer? A better communicator?  Experience increased academic success? Instill in them a love of reading at an early age! One of the early predictors of academic success in young children is the amount of reading they do.
As a Speech Language Pathologist, many parents ask me what they can do at home to help their children. My advice always includes daily reading. Based on experience,  I highly recommend that parents use Bluebee Pals to help cultivate a lifelong love of reading and create a special bond with their children! I have used Bluebee Pals in my classroom as reading buddies for several years and I have seen the difference they can make in exciting children about reading and learning! You and your child can use Bluebee Pals as daily reading buddies with traditional books, or with book apps!  A combination of both is an excellent way to spread reading enjoyment. Bluebee Pals, along with interactive digital books, make books come alive!    
                                                         

Reading with your child daily:

*Improves vocabulary and language skills
*Improves reading comprehension
*Boosts brain development
*Supports cognitive development
*Improves concentration and discipline
 *Improves imagination and creativity.                  
*Exposes children to different experiences
*Promotes empathy
*Builds self-esteem
*Prepares children for academic success
                                                                 Some of our favorite book app collections:

9 Dr. Seuss Beginner Books by Oceanhouse Media

https://itunes.apple.com/us/app-bundle/9-dr-seuss-beginner-books/id1343308588?mt=8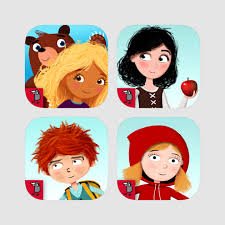 Nosy Crow Fairytales Bundle by Nosy Crow
https://itunes.apple.com/us/app-bundle/nosy-crow-fairytales-bundle/id1169999172?mt=8
                                                          Tips for reading with children of any age:
*Set aside daily time reading time. Find somewhere quiet without any distractions.
*Ask your child to choose a book and sit close together. Encourage your child to hold the book/tablet/Bluebee Pal themselves and/or turn the pages.
*Point to the pictures and encourage your child to talk about the book. Talking about the characters and their situations helps children understand relationships and is an excellent way for you to get to know each other or discuss difficult issues. Give your child plenty of response time. Ask them what will happen next, how a character might be feeling or how the book makes them feel. If there are illustrations, relate them to something your child knows. Ask them to describe the characters or situation or what will happen next. Encourage them to tell you the story by looking at the pictures.
*Above all else…make reading fun and enjoy the time together with your child!
Get your 1st, 2nd or even 3rd Bluebee Pal Today!!