Welcome To Helen's Corner
Helen Wagner is a retired Speech-Language Pathologist with 40 years experience working in public schools. She has extensively worked with special needs students of all ability levels to improve speech, language, communication, social, and educational skills.
She successfully incorporated Bluebee Pals into her speech therapy classes noting that students really relate to their Bluebee Pal friends and look forward to learning with them. She continues to consult on the use of Bluebee Pals in the classroom and at home.
Bluebee Pal Teacher Ambassador Helen Wagner
I often use our classroom Bluebee Pals during therapy to work on reading, talking and playing skills! My students really relate to their Bluebee therapy friends, and look forward to learning with them!
Teaching and learning begin at home. Parents are the first and most important teachers in the early, developmental years. Young children learn essential, foundational speech, receptive and expressive language, social, pre-reading, cognitive, numeracy and communication skills necessary for future academic success through meaningful play and lots of language rich learning opportunities.
Read, Read, Read!
Read to your child daily. Reading helps develop vocabulary, attending, sentence construction, grammar, pronoun usage, social-skills, turn-taking, imagination, creativity, sequential thought, emotions, wh-questions, comprehension, receptive/expressive language skills, critical thinking and problem solving, and so much more! Reading daily to young children is one of the most language rich and meaningful learning opportunities that parents can give their children. Parents provide many natural educational interactions while reading, talking about the subject matter and elements of the story, questioning about the story, and practicing story retelling.
Talk, Talk, Talk!
Parents need to talk to their children! Talking and commenting on the world around them is a great, natural way to teach children. Examples: In the grocery store: "How many yellow fruits do you see? How many green vegetables? Let's buy three red apples". In the car: "Let's see how many blue cars we can count" or "How many things can people ride in to go somewhere"? "Let's look for things that are orange". "Can you find a stop sign? What colors are in a traffic light"? At home during interactive play: "Oh, wow, I see that you are racing your red car and your blue car. Which one do you think will go faster"? Simple commenting and talking about what you and your child are doing and seeing and asking questions is a powerful educational tool. Commenting on the world around them will build and reinforce basic concepts, numeracy, turn-taking, pragmatic skills, receptive and expressive language, critical thinking and reasoning skills, problem solving, grammar, and more.
Play, Play, Play!
Play with your children! Lots and lots of learning takes place during play! Play dolls, play trucks, play games, play marbles, play pretend! Provide opportunities for you preschoolers to interact with peers! Beginning games such as Candy Land, Spot It, Pop the Pig, I Spy, Zingo and more are great for practicing social skills, turn-taking, sharing, numbers, colors, matching and categorization skills. Playing and learning through songs and finger-plays such as "Itty Bitty Spider, 5 Little Ducks, etc, is a great way to teach rhyming, sequencing, memory and basic concept skills. Learning through play provides powerful opportunities for cognitive growth.
Virtual Learning with Bluebee Pals: Teaching Social Skills

With the recent educational focus on remote or distance learning, it can be challenging for teachers and parents to teach social skills in a virtual environment.  It's easier to learn and practice social skills with a partner or group whether it is face to face or via teletherapy. Bluebee Pals are excellent tools to help teach social skills, whether face-to-face or online.
What Are Bluebee Pals? 
Bluebee Pals are softly huggable, lovable, plush interactive learning tools/toys that connect via Bluetooth to all iOS and Android devices. They wirelessly pair with all apps and activities with a narrative, which provides endless educational opportunities and entertainment for children of all ability levels. Bluebee's mouth and head realistically move while speaking, making reading, educational apps, games, and activities so much fun!  Which Bluebee Pal will you choose? Hudson the dog, Riley the zebra, Leo the lion, Lily the lamb, Sammy the bear, or Parker the monkey? https://www.bluebeepals.com/bluebee-pals-app/       
The Bluebee Pal Website provides a host of free resources for homeschooling and academic institutions. Inside the world of Bluebee Pals, discover our Bluebee Pals Educational App, Curriculum, Techie Rangers Book, and Bluebee Activity Guide. In addition, we created an integrated Tutorial Page from leading experts in early childhood education, speech, and occupational therapy. Our teaching videos include free PDFs on goals and objectives for parents, therapists, and educators. Lastly, don't forget to visit our App Resource Page, where we recommend over hundred Apps compatible with our Pals. Bluebee Pals compatibility with app activities enhance children's attention and recall, creating memorable play and learning experiences.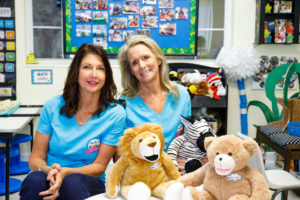 Five core competencies of social and emotional learning:
Self-Awareness, Self-Management, Social Awareness, Relationship Skills, and Responsible Decision-Making.  Using books, apps, and Bluebee Pals, you can make learning and practicing social skills loads of fun!
The following are some favorites that can be used to teach social skills virtually via your teaching platform with your favorite Bluebee Pal, to address individual student needs.

Bluebee Pals and Social Skills Apps:
*Social Story Creator and Library:  Easily create, share, and print social stories using pictures, recordings, and text. Also contains 20+ready to go social stories.   https://apps.apple.com/us/app/social-story-creator-library/id588180598
*Let's Be Social-Social Skills Development:  Includes 20 social skills lessons with the ability to also create and personalize your own lessons . The topics include personal interactions, navigating the community, school behavior, handling change, and social relationships.  https://apps.apple.com/us/app/lets-be-social-social-skills-development/id1140153485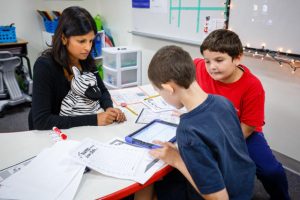 *Conversation Builder:  Targets conversational skills, turn-taking, initiating conversation, and staying on topic.  There are 160 conversations to choose from and the student can either initiate or respond to conversations.
https://apps.apple.com/us/app/conversationbuilder/id413939366
*Social Detective: This app covers expected and unexpected behavior, understanding others' comfortable and uncomfortable thoughts, social toolbox items, and making smart guesses.
https://apps.apple.com/us/app/social-detective/id975189305
*Autism and PDD Picture Stories and Language Activities:  There are 5 different themed apps: Friends, School, Community, Home, Family. They contain functional stories depicting children behaving in various situations. At the end of the story select WH questions, yes/no questions, or text match language activities.  Answers are automatically scored and the student receives immediate feedback!
https://apps.apple.com/us/app/apdd-ps-lass-community/id835090882
*Between the Lines:  There are 3 apps for different ability levels. The main focuses are listening skills, body language, and expressions. The app uses real videos, pictures, and voices for a variety of social situations.
https://apps.apple.com/us/app/between-the-lines-level-1-hd/id574405272
Bluebee Pals and Social Skills Books:
*Epic: A high quality, extensive digital library, free for teachers.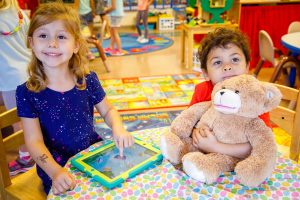 https://www.getepic.com/collection/310452/social-skills
*YouTube: Search social skills videos for children for many social skills videos!  www.YouTube.com
*Story Creator: Use any of your favorite books to create your own Bluebee Pal read aloud!
https://apps.apple.com/us/app/story-creator-easy-story-book-maker-for-kids/id545369477
Resources:
https://allisonfors.com/teletherapy-social-skills/
https://www.kickboardforschools.com/?s=blogs
Get your 1st, 2nd or even 3rd Bluebee Pal Today!!