Welcome To Helen's Corner
App Reviews by Helen Wagner, She is a public school SLP helping preschoolers
Bluebee Pal Teacher Ambassador Helen Wagner
I often use our classroom Bluebee Pals during therapy to work on reading, talking and playing skills! My students really relate to their Bluebee therapy friends, and look forward to learning with them!
Teaching and learning begin at home. Parents are the first and most important teachers in the early, developmental years. Young children learn essential, foundational speech, receptive and expressive language, social, pre-reading, cognitive, numeracy and communication skills necessary for future academic success through meaningful play and lots of language rich learning opportunities.
Read, Read, Read!
Read to your child daily. Reading helps develop vocabulary, attending, sentence construction, grammar, pronoun usage, social-skills, turn-taking, imagination, creativity, sequential thought, emotions, wh-questions, comprehension, receptive/expressive language skills, critical thinking and problem solving, and so much more! Reading daily to young children is one of the most language rich and meaningful learning opportunities that parents can give their children. Parents provide many natural educational interactions while reading, talking about the subject matter and elements of the story, questioning about the story, and practicing story retelling.
Talk, Talk, Talk!
Parents need to talk to their children! Talking and commenting on the world around them is a great, natural way to teach children. Examples: In the grocery store: "How many yellow fruits do you see? How many green vegetables? Let's buy three red apples". In the car: "Let's see how many blue cars we can count" or "How many things can people ride in to go somewhere"? "Let's look for things that are orange". "Can you find a stop sign? What colors are in a traffic light"? At home during interactive play: "Oh, wow, I see that you are racing your red car and your blue car. Which one do you think will go faster"? Simple commenting and talking about what you and your child are doing and seeing and asking questions is a powerful educational tool. Commenting on the world around them will build and reinforce basic concepts, numeracy, turn-taking, pragmatic skills, receptive and expressive language, critical thinking and reasoning skills, problem solving, grammar, and more.
Play, Play, Play!
Play with your children! Lots and lots of learning takes place during play! Play dolls, play trucks, play games, play marbles, play pretend! Provide opportunities for you preschoolers to interact with peers! Beginning games such as Candy Land, Spot It, Pop the Pig, I Spy, Zingo and more are great for practicing social skills, turn-taking, sharing, numbers, colors, matching and categorization skills. Playing and learning through songs and finger-plays such as "Itty Bitty Spider, 5 Little Ducks, etc, is a great way to teach rhyming, sequencing, memory and basic concept skills. Learning through play provides powerful opportunities for cognitive growth.
Try Adding To Circle Time!
Wow!
Zing!
Excitement!
Wonder!
Engagement!
Bluebee Pals are uniquely suited for use during group circle time reading practice! Children love reading buddies, and Bluebee Pals make awesomely perfect reading friends!  
It's easy to do without spending a lot of extra time!  Just connect your Bluebee Pal via Bluetooth (Android or iOS) to your favorite storybook apps; make your own classroom books using a story creator app;  carry-on a conversation, type in the text of your own book, or make up your own stories by using a text-to-speech app; or utilize narrated YouTube book videos! Here are some ideas to get you started. Have fun!
1. Book apps
Connect your Bluebee Pal to any of your storybook apps to make storytelling come to life!  Your Bluebee Pal will "read" any story, with natural head and mouth movements!  Children will become immediately more engaged and attentive!  Pause the app at any time to discuss the book and ask questions with your students!  Some book apps allow the user to record/retell the story with their own voice! Some of our favorite book apps:
Even Monsters Are Shy by Busy Bee Studio: Ben helps his new monster friend overcome his shyness.
https://itunes.apple.com/az/app/even-monsters-get-sick/id535303119?mt=8
Three Little Pigs vs The Wolf by Irene Deev: A classic fairy tale comes to life!
https://itunes.apple.com/us/app/three-little-pigs-vs-the-wolf/id1152205182?mt=8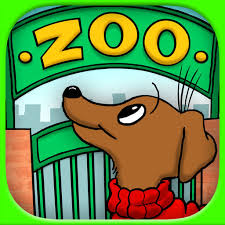 Oscar Goes to the Zoo with WordWinks and Retell, Record & Share by You Tell Me Stories Foundation: Oscar learns that there is nobody he would rather be than himself
https://itunes.apple.com/us/app/oscar-goes-to-the-zoo-with-wordwinks-and-retell-record-share/id587648796?mt=8
2. Create your own stories!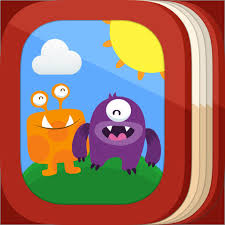 My Story School eBook Makerby Bright Bot, Inc.: Create and share ebooks and movies using your own voice, drawings, stickers, and photos!
https://itunes.apple.com/us/app/my-story-school-ebook-maker/id449232368?mt=8
Book Creator for iPad by Red Jumper Limited: Easily create your own books! Add music, narration, video, text! Share with family and friends.
https://itunes.apple.com/us/app/book-creator-for-ipad/id442378070?mt=8
3. Text to Speech
Talk For Me – Text to Speech by Darrin Altman: Interact with your Bluebee Pal by typing in text for your Bluebee to speak! Ask and answer questions, carry-on a real time conversation! Make up your own stories or type in the text of books for your Bluebee Pal to read.
https://itunes.apple.com/us/app/talk-for-me-text-to-speech/id975096888?mt=8
4.

YouTube videos:
Do a simple search for your favorite book by name, or search for children's read aloud books. Here are a few to get you started.
The Rainbow Fish https://youtu.be/QFORvXhub28
No, David! https://youtu.be/5XTb_Vi2VFU
Go Away Big Green Monster https://youtu.be/c5aBlzg0548
Mrs. Piggle Wiggle https://youtu.be/KbtBoNE3vRw
Get your 1st, 2nd or even 3rd Bluebee Pal Today!!