It's back to school time! We have some new, enjoyable apps on our classroom iPad to share with you!
SPOTLIGHT APP:  Lively Letters – Phonemic Awareness & Phonics by Telian-Cas Learning Concepts Inc
Lively Letters is an exciting new app developed to teach letter sounds. This app goes beyond traditional drill and practice, by actually teaching letter recognition using memory skills, hand and mouth cues, and songs associated with each letter.
Letters are taught through the use of colorful alphabet letters which have been individually embedded with memorable characters. There are three activities to choose from Flashing, Tracking, and Matching. In the flashing activity, a thorough explanation of how to produce each letter is provided, along with an associated hand/mouth cue, and a matching song for the letter. Each letter is represented by a character, and the story behind each letter provides visual memory cues to help remember the letter name.  There is also a letter tracing task!  In the flashing task, up to 10 consonants and vowels may be selected to work with. Students investigate letters to create both real and nonsense words. There is a letter tracing feature here also, along with space to draw a picture of a created word. In the matching task, students tap letters to make matches, while practicing producing the sounds they make.
The app tracks progress and allows for customization in choosing the type of letters to use (character letters vs plain letters), and background theme. A recording feature is provided so that the child can practice saying sounds and words. This app is a stand-alone companion to the Lively Letters program.
What a great little jewel to teach foundational sound-symbol association skills. Plus, you can connect your Bluebee Pal for extra fun during the sing-a-longs and sound production practice!
---
The Adventures of the Three Little Pigs by Irene Deev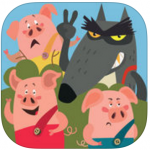 My students love storybooks, and this one is a new favorite.  This is the traditional tale of the little piggies' encounters with the big 'ole bad wolf, told with a modern twist. The story is interactive and, of course, has a happy ending. There are random interactive questions during the story that my students like to watch for. It is a winner when  Bluebee reads to my kids!
---
Tiggly Chef Addition: Preschool Math Cooking Game by Tiggly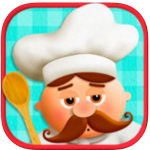 In our classroom, we love Tiggly! Learn early addition facts while you assist the Chef in following directions and counting out ingredients to create clever, outlandish dishes! Features 3 different kitchens with math skills progressing in difficulty. This app is lots of fun for learning beginning addition skills! This app can be used with or without the Tiggly Learning System manipulatives for iPad. My kids get s kick out of it!
---
Think & Learn Code-a-pillar™ by Fisher-Price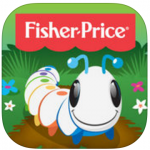 Computers are here to stay, and it is a great idea to start kids out learning the basic concepts of coding. In this app, children use thinking, problem solving, memory and math skills to help Code-a-pillar follow a path to navigate obstacles and complete a maze. The difficulty of play increases as you master each maze. Engaging, child-friendly graphics and great directions during gameplay make this a winner!