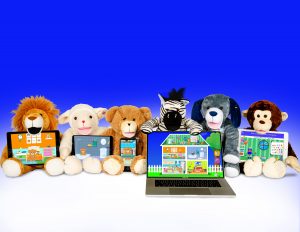 Helen Wagner is a Speech Language Pathologist at Saxs Elementary in Anniston, Alabama. Since 2016, Helen has been integrating  Bluebee Pals in her speech therapy classroom at school for the past 2 years. She and her students have enjoyed every minute of learning with them!  Now, the new 4.0 Robotic Head Bluebee Pal Pro with free Bluebee Pal Educational/life Skill App has been introduced into her class and taken their educational fun to the next level! https://www.bluebeepals.com/store/
---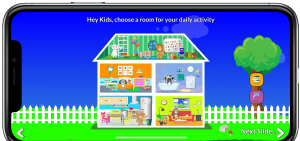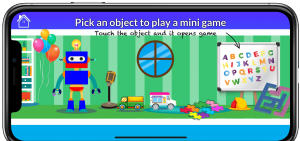 ---
What is the NEW 4.0 Bluebee Pal? 

The Bluebee Pal Pro is a full-sized, friendly-faced plush animal that is remarkably soft, pliable, and sensory soothing for kids of all ages. There are plenty of friends to choose from: Monkey, Lamb, Lion, Zebra, Puppy, and Bear! The Bluebee Pals are special Bluetooth speaker enabled educational toys that can be connected to any Bluetooth device. Play any app and your new friend will "speak"  and read any storybook app, sing with your favorite music, and you can even talk with them through your phone! The new Bluebee Pal Pro has a gentle, naturalistic head movement while speaking which makes them come to life!  Remarkably, the Bluebees now come with their own fun, free companion app that is chock full of content!  It leads you easily through the simple set-up with a tutorial video and provides tips and ideas for parents to use to engage their children in learning activities. The app has a fun voice recording feature, mini-games, activities, and a cool house to explore and interact with! There are even easy links to a resource section (for parents)!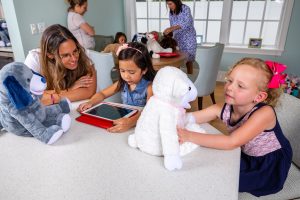 Bluebee Pals can be used just for the fun of it or can be incorporated into highly engaging educational activities. Helen's students absolutely love them, and their Bluebee friends are part of the school family! They use them for articulation and language and AAC therapy frequently and they are a "most requested" activity in our speech room!!!
Parents can participate in their children's education! Read, Read, Read!
Read to your child daily. Reading helps develop vocabulary, attending, sentence construction, grammar, pronoun usage, social-skills, turn-taking, imagination, creativity, sequential thought, emotions, wh-questions, comprehension, receptive/expressive language skills, critical thinking and problem solving, and so much more! Reading daily to young children is one of the most language rich and meaningful learning opportunities that parents can give their children. Parents provide many natural educational interactions while reading, talking about the subject matter and elements of the story, questioning the story, and practicing story retelling.