Summertime is over! Kids are back in school! Gather your Bluebee Pals and children and get 
ready to learn! Here are some favorite apps from our classroom to help you get back in the 
"groove"!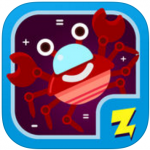 Zap Zap Kindergarten Math
This app features colorful intergalactic mini-math games targeting foundational math skills such as developing number sense, counting to 100, addition and subtraction to 20, making comparisons, shapes and measurements, 2 and 3-dimensional shapes, and more. It uses an adaptive learning function that challenges while adjusting the difficulty level of each game to meet learner needs. Children have so much fun flying their spaceship in outer space, earning jigsaw puzzle pieces, and unlocking new spaceships!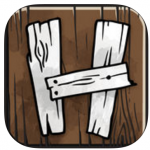 Hideout: Early Reading
Grab your favorite Bluebee Pal for this fun, interactive early reading app! Featuring 9 totally engaging mini-games, your child will practice blending sounds into words with the following phonics patterns: -AP, -OP, -IT, -ET, -EN, -AG, -UB, -IP, -OCK. Each pattern is presented with sound blending practice to make words, a fun mini-game, and a short read aloud using words from the game. Activities are lively and students love to play over and over. A great beginning app for struggling or beginning readers!
Avokiddo ABC Ride – Fun Alphabet and Spelling Games
ABC Ride is one of our favorites! Hop on your bike and go on an alphabet adventure! Ride to each letter of the alphabet for fun play in each of 26 activity scenes. Solve puzzles, find hidden letters, and practice spelling skills. You can ride to each letter scene in order, or choose to visit letters randomly. Jump and jiggle on the jelly for J, Cram the candy into Clyde, Bop the balloons to break them, or change Dotty's dirty diaper (this one always elicits lots of giggles)! With your Bluebee Pal, learning the alphabet is fun! My students love the zany, interactive activities!
Goldilocks and the 3 Bears
I love teaching through books! Lots of my students lack exposure to some of the "classics"! This is the traditional story of Goldilocks and the 3 Bears, with a twist. As you read the story, there are on-screen questions and comments to get your child thinking and to stimulate conversation, vocabulary, and language. The app also offers a read and record feature where your child can record themselves retelling the story! This is a fun app for language development, sequencing, and vocabulary. It is especially fun to read along with your favorite Bluebee Pal! My kids have a blast when their Bluebee Pal reads the story back to them in their own voice! You Tell Me Stories, Inc. offer lots of interactive books, check them out!