Welcome to Jo Booth – Occupational Therapy and Educational App Reviews
Jo Booth is a working Occupational Therapist who enjoys using Bluebee in her Classrooms. Jo Booth has been an Occupational Therapist for over 35 years, and currently practices at EasterSeals of SEPA, Montgomery County Division mainly focusing in Early Intervention. It is an APS (Approved Private School) and home outreach based setting.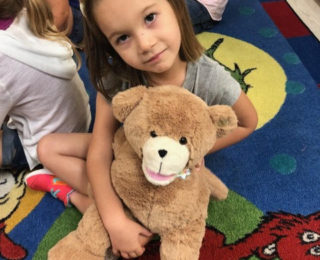 One of the most endearing traits of early childhood is that magical line between reality and make-believe. It is the space where anything can happen, and THAT is how beloved stuffed pets or dollies come to life. Attachment to stuffed animals can begin as early as...
read more
Get your 1st Bluebee Pal with a free app
Check out our store and pick from one of our six available Bluebee Pals