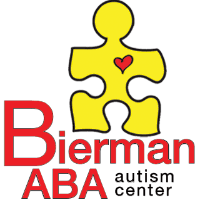 Bierman ABA Autism Center is an innovative provider of personalized and intensive services for children with Autism in the areas of Applied Behavior Analysis (ABA), Speech & Language, Occupational and Physical therapies. The center's multiple locations include Boston, Indianapolis, Fort Wayne and Rhode Island. Founded by, Courtney Bierman in 2006, Bierman ABA is focused on staying true to their mission of being "the best provider of early intensive behavioral intervention in a center-based setting for children with autism." Bierman ABA provides services to children up to 13 years of age with programs designed to help children learn skills across all areas of development for success in all settings.
How do they provide all of this? By caring deeply about the employee culture of their 180+ therapists and staff. 
Bierman employees are guided to work with Passion, be a Team Player, be Motivated, be Principled, be Curious and have Fun! The staff's ongoing training and evaluations with use of their Skills Development System (SDS), team of Behavior Analysist designing clinical programs, focus on naturalistic teaching and school readiness make it clear to see why Bierman ABA has received numerous awards and accolades. Bierman ABA's is a wildly successful model for how to create a setting where employees are inspired to make a lasting impact and help transform the lives of children with Autism.

Kayle Concepts finds the mission of Bierman ABA inspiring and quite similar to our mission to provide an educational tool that can help children with special needs reach their highest potential. We donated Bluebee Pals via the Bluebee Pal Project to all of the Indianapolis and Boston centers and the outcome is better than we could have ever imagined!
Bluebee Pals were used daily during by Behavior Technicians and Analysts at the Bierman Centers. Speech-language Pathologists, Occupational and Physical Therapists at the centers also used the Bluebee Pals to engage children during 1:1 therapy.
The goals targeted were endless including:
Turn-Taking

Feeding

Group and Joint Attention

Gross Motor Skills

Expressive and Receptive Language

Expanding Preferences

Increasing Tolerance of Non-Preferred Activities

Expanding Social Settings
Bluebee Pal helped the children engage by reading books, playing music, helping them "eat" during feeding therapy, and even DJ-ing at dance parties!
Best of all are the positive effects Bluebee Pal has provided for so many of the children at the center.
Increased Attention During Group Activities

Increased Tolerance of Peer Activities

Increased Duration of Engagement with Non-Preferred Tasks

Increased Attention to Communication Partner Instead of Electronic Item

Increased Participation in Feeding Therapy
We can't thank the therapists and support staff at Bierman ABA Autism Center for inspiring us in our quest to help make education and therapy interactive and fun!