Welcome To Punam's Corner
Punam is a Speech Therapist and Teacher/Mentor for kids with Autism. As a strong advocate of Bluebee Pals, she will be tailoring insightful articles and reviews of products that she has handpicked to go hand-in-hand with Bluebee, helping your child advance.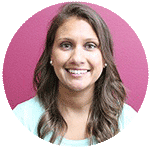 "Bluebee Pals have been an instant hit during speech-language therapy sessions! I have used Bluebee Pals with our students with Autism across all range of abilities. Bluebee Pals have helped us learn grammar concepts, work on our articulation skills, have conversations with appropriate pragmatic language skills, and even helped us use our AAC devices! Bluebee Pals are like rewards and learning tools in one cuddly package!"
Punam Desormes, M.A., CCC-SLP: Speech-Language Therapist-Princeton House Charter School
School – it is a given in most children's lives in the US. Just out of diapers our kids begin preschool at least a few days a week by 3 years of age. With the onset of Voluntary Pre-Kindergarten (VPK) programs, access to affordable and free early learning has...
read more
Get your 1st Bluebee Pal with a free app
Check out our store and pick from one of our six available Bluebee Pals